Memphis is on the move.
Just last week, Delta Air Lines announced that it will launch a daily nonstop service between Memphis International Airport (MEM) and Boston Logan International Airport (BOS) starting October 4, 2020. "This will be one of MEM's most well-received flight additions of the past few years," said Pace Cooper, Chairman of the Board of Commissioners for the Memphis-Shelby County Airport Authority. "We're very excited that Delta is once again growing in Memphis to serve the needs of our community. I have no doubt that Memphians will warmly embrace this flight."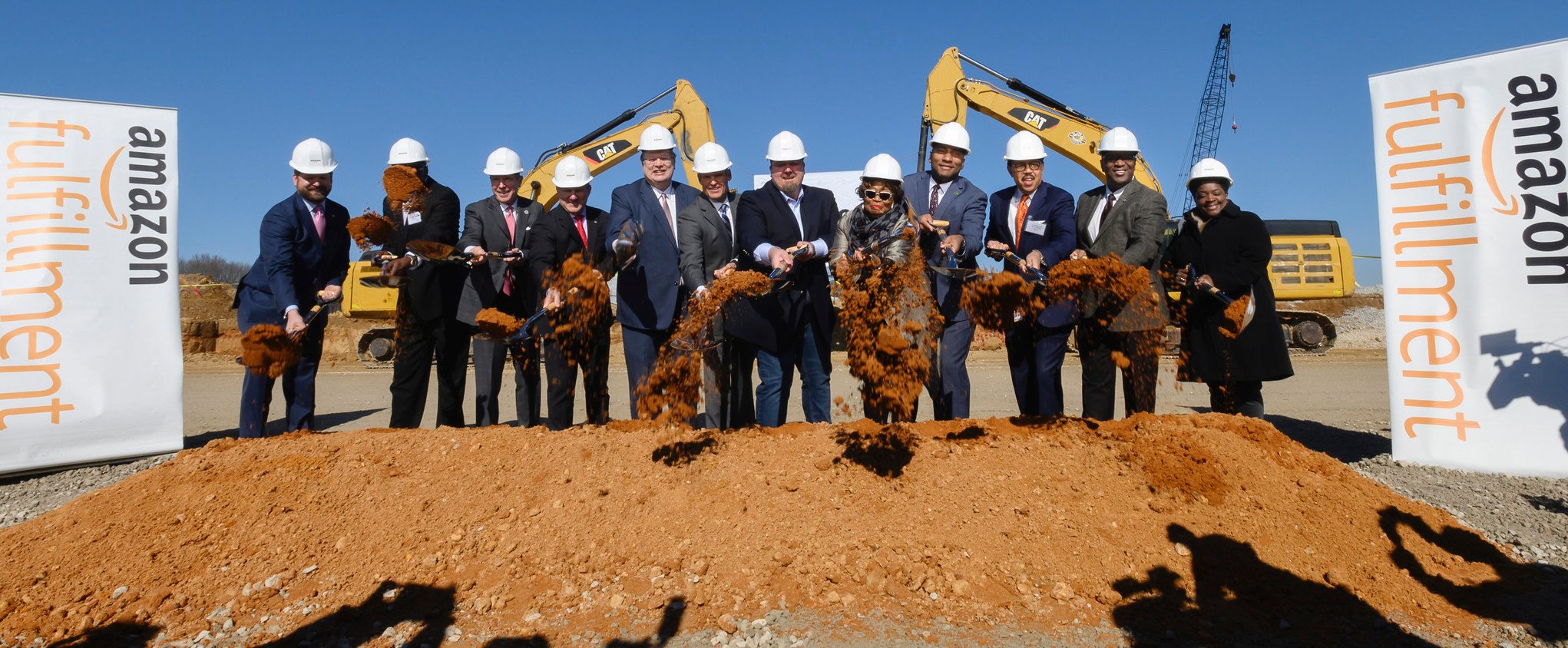 Also exciting for Memphis, Amazon broke ground on a $200 million investment for a new fulfillment center located in the Frayser/Raleigh community. The new robotics facility will create over 1000 new full-time jobs with industry leading pay. The new development coupled with the city's plan to invest in Frayser's Ed Rice Community Center as well as build a new library will greatly impact the sustainability in this community. With the estimated minimum annual salary of $31,200 for an Amazon employee at the new facility, this income will help stabilize the housing market in both Raleigh and Frayser.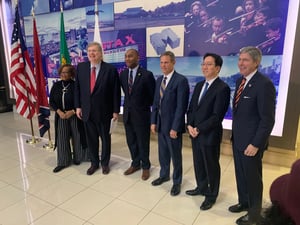 Another major investment we're proud to have in town is Hyosung Heavy Industries. Headquartered in Seoul, South Korea, HICO will locate its first U.S. production operations in Memphis investing $86.9 million and creating 410 jobs over the next seven years.
"We are excited to welcome HICO to the Memphis community. It is a testament to the strength of our region that we continue to see global brands make big investment in Memphis. We look forward to HICO's partnership with the business community to continue to move Memphis forward," said Beverly Robertson, President & CEO Greater Memphis Chamber.
There's new development happening in the Whitehaven community. Power Transport announced the build of its new headquarters in Memphis investing over $2.5 million in new capital investment and creating 26 net new jobs.
Boston-based healthcare startup Prospero Health is moving its operational headquarters in Downtown Memphis, investing more than $1.5 million and creating 249 jobs in Shelby County.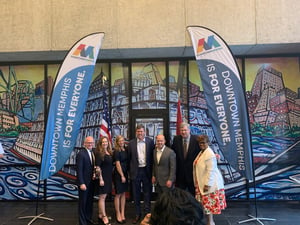 Prospero Health is a citizen of the University of Memphis Research Foundation Research Park, a relationship that directly connects Prospero Health to University of Memphis research and researchers. The partnership also makes it possible for Prospero to create internships and potentially full-time job opportunties for students at the university.
"Smart public and private partnerships are critical to our efforts to recruit and retain not only talent, but business in our region as well," said Greater Memphis Chamber President & CEO Beverly Robertson.
Memphis' startup and entrepreneurship scene is experiencing a boost as well. Late 2019, Emerge and Epicenter announced an investment of $1.3 million in a fund to help local tech startups launch and scale. "This investment is an ideal outcome resulting from the evolution of a founding partner of the Memphis entrepreneurial community," said Leslie Lynn Smith, president and CEO of Epicenter. "Intentionally and inclusively investing in early-stage ideas greatly increases the chances that dynamic, innovative startups will launch, grow, hire, and stay in the Memphis region."
And there's no secret about the building boom going on in Downtown Memphis. From the new FedEx Logistics headquarters to the $180 million mixed-use development for One Beale, the Downtown Memphis business and entertainment district is bustling with new energy and excitement for both residents and visitors to enjoy.
---
Keep up with the momentum that's happening in Memphis by following the Chamber Momentum Blog and hashtag #InvestedInMemphis and #MovingMemphisForward on all social media platforms.