On January 27, Amazon announced a $200 million investment in a new fulfillment center located in the Frayser/Raleigh community. The new robotics facility will create over 1000 new full-time jobs with industry leading pay. Each position will come with full-time comprehensive benefits as well as 20 weeks of maternity/paternity leave.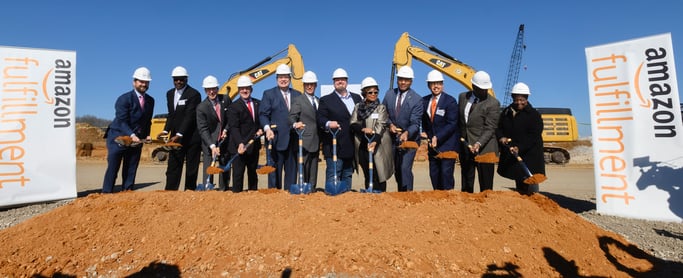 Photos courtesy of Governor Bill Lee
The 855,000 sq ft site, which is the equivalent of 14 football fields, plans to be in full operation by the end of 2020.
Since 2010, Amazon has created over 6000 jobs in Tennessee and has donated hundreds of thousands of dollars to schools across the state. Amazon has also invested in cancer research efforts at St. Jude.


Governor Bill Lee, Tennessee Department of Economic and Community Development, EDGE, and a number of local elected officials including Councilwoman Rhonda Logan and County Commissioner Willie Brooks joined to celebrate Amazon's construction kickoff. Memphis Mayor Jim Strickland expressed that this new project is a testament that what we're doing to position our region as a great place to do business is working.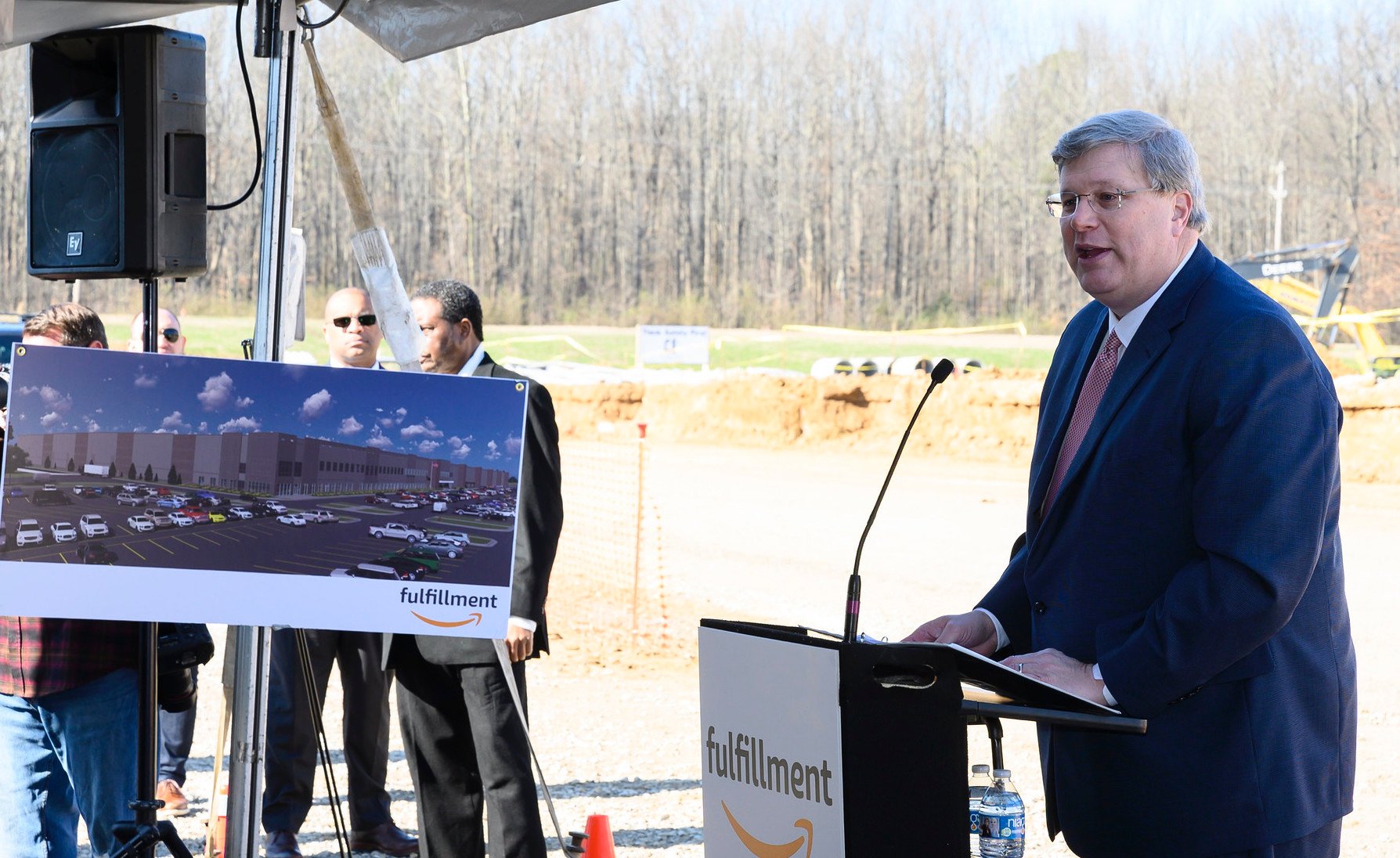 Photos courtesy of Governor Bill Lee
The new development coupled with the city's plan to invest in Frayser's Ed Rice Community Center as well as build a new library will greatly impact the sustainability in this community. With the estimated minimum annual salary of $31,200 for an Amazon employee at the new facility, this income will help stabilize the housing market in both Raleigh and Frayser.
At the announcement, Shelby County Mayor Lee Harris proudly shared,
"We have a strong workforce and our reputation is spreading."
"I'm happy to have Amazon as a neighbor as this development further validates that Memphis is open for business," said Greater Memphis Chamber Chairman of the Board Willie Gregory, director of Global Community Impact for Nike.