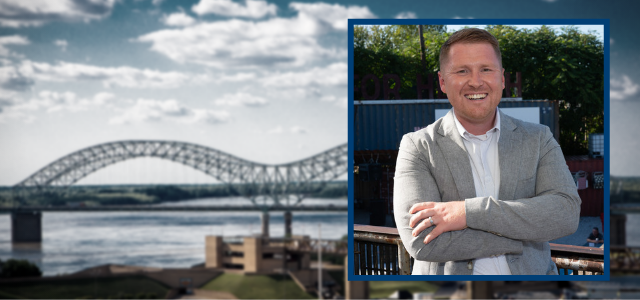 Get to know Young Memphis Honoree Luke Pruett, Recruiting Director at City Leadership.
What event or accomplishment has been the most impactful for your career so far?
Being a part of the City Leadership team recruiting hundreds of educators and nonprofit workers into Memphis partner organizations each year has been one of my life's greatest joys.
What motivates you to be active in your community or profession?
My position at City Leadership has actualized my dual passions for civic advocacy and organizational excellence. I love advocating for the Delta's Capital, Memphis, and at the same time activating team members to take initiative for the benefit of others.
What does being a young professional in Memphis mean to you?
I truly believe that now is the time and Memphis is the place. I am confident the next decade in Memphis will be one of the great Renaissances any city in our country's history has experienced. This generation of young professionals believe in Memphis and want to give their talents to actualizing the best Memphis possible.
What do you like about living in Memphis?
My favorite part of being a Memphian is the synergy of being known by deep community all over the city while also having tons of tremendous neighborhoods, events, parks, and businesses to explore.
What advice do you have for new young professionals interested in starting or building their career in Memphis?
My advice to Memphis young professionals is to get involved in the community and in doing so look to meet as many people as possible. In the process you'll meet mentors, friends, and collaborative partners that will greatly enhance your life and work.
Who do you most admire and why?
I admire every Memphian who is mentoring a student, giving generously to nonprofits, or looking for creative ways to advance their community.
Where do you see yourself in 10 years?
I see myself working alongside other visionaries to further build great companies and organizations advancing Memphis', and the Delta's, future.
What's your favorite thing about being a young professional in Memphis?
It's inspiring and motivating to be a part of the energy and commitment to positive advancement that so many Memphis young professionals exemplify.
---