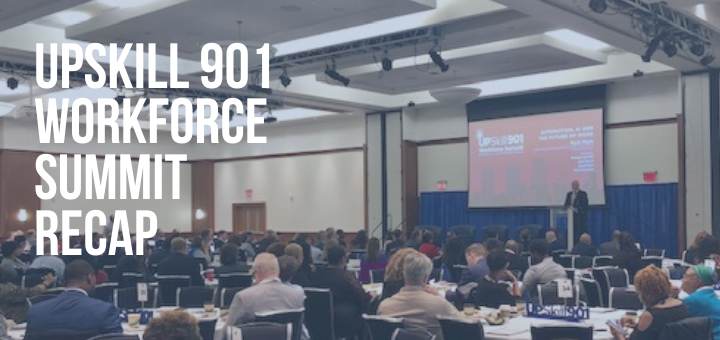 Day One of the inaugural UpSkill 901 Workforce Summit brought together participants from across the Memphis workforce ecosystem in a day-long kickoff event featuring speakers and panelists with expertise in various sectors of the workforce and talent development industry.
"The event's goal was to kickstart an initiative to upskill 10,000 for the future workforce by connecting employable individuals with job and skills training programs that can get them into higher-paying positions," said Beverly Robertson, President and CEO of the Greater Memphis Chamber.
The day kicked off with a welcome video from Chamber Chair Richard Smith and included a keynote address from Brookings Institution Senior Fellow and Policy Director Mark Muro. Muro delivered insights regarding Automation, artificial intelligence and how technology will impact the local workforce moving forward.
To read more about Mark's presentation, click here.
Muro also moderated a panel discussion featuring David Dart, Chief Human Resources Officer at ServiceMaster, Michael Schmitt, Head of Global IT Services at SAP, Ted Townsend, Chief Economic and Government Affairs Officer at the University of Memphis and Joel Simon, Managing Director of Workforce Strategies at Burning Glass Technologies.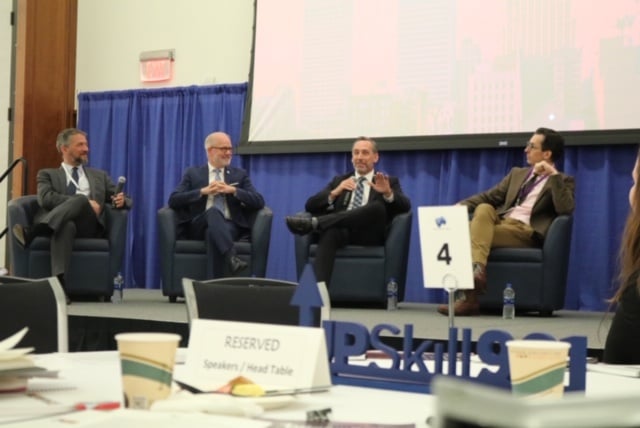 Pillar Conversations
A key component of the summit was an effort to bring groups who work in the same space together in an effort to increase collaboration and information-sharing.
"Organizations recognize that silos exist that negatively impact our community's ability grow and fully access opportunities," said Sondra Howell, Vice President of Talent Development at the Greater Memphis Chamber.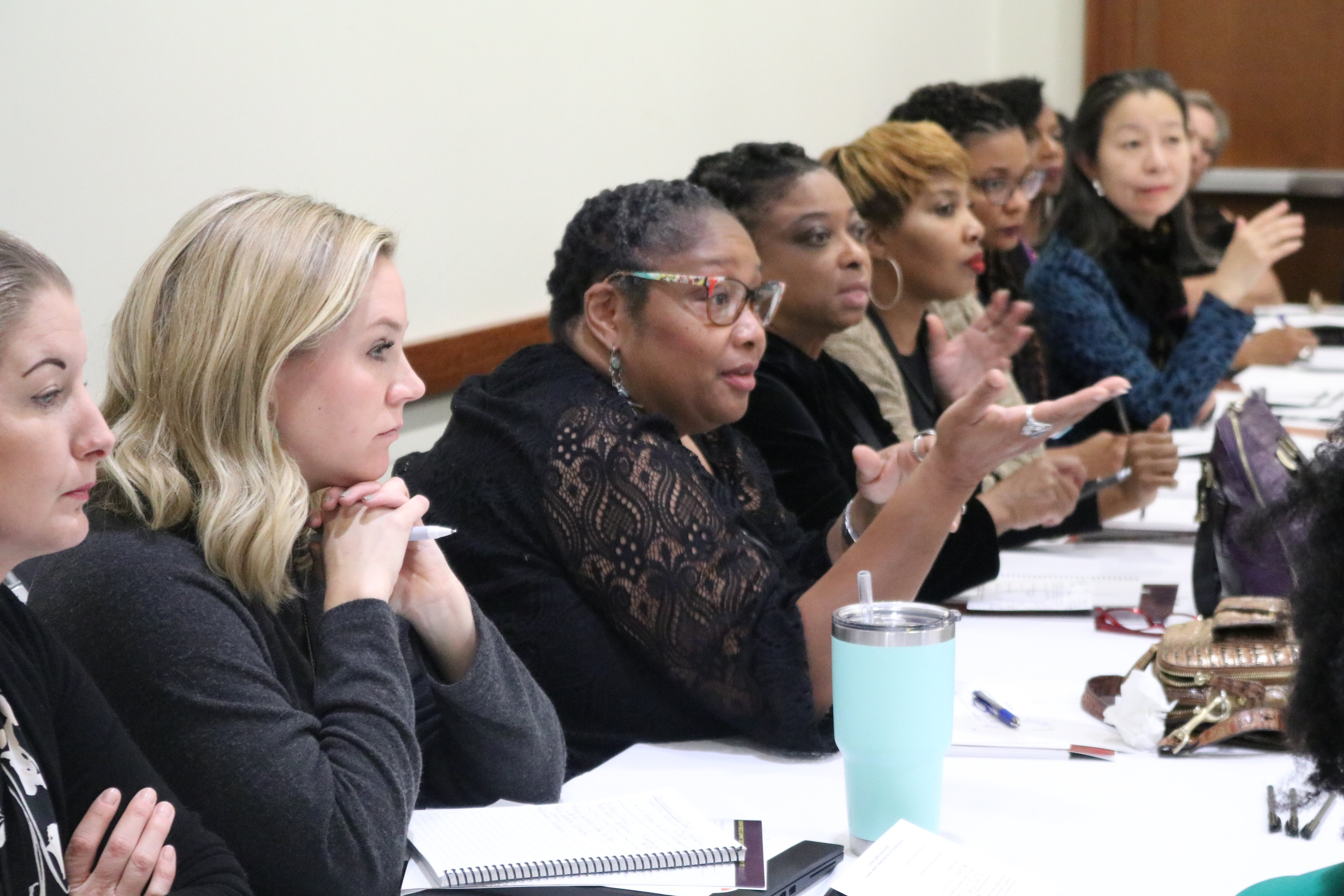 Groups representing education, youth, opportunity adults, re-entry populations and the faith-based community convened for breakout sessions throughout the morning of the summit. Attendees participated in strategic conversations with their peers based on their role in the workforce ecosystem and the population(s) served.
---
The Pillar Groups
EDUCATION PILLAR: Representatives of organizations the primary mission of educating and/or training individuals (K-12, Colleges, Trade Schools, Universities, etc.)


FAITH-BASED PILLAR: Representatives of organizations whose values and/or mission are based on social values of the particular faith, and which most often draws its activists (leaders, staff, volunteers) from a particular faith group. All organizations are welcome and participants are not required to identify their specific affiliation.


YOUTH PILLAR: Representatives of organizations whose primary or secondary target populations are in-school and out of school youth.


OPPORTUNITY ADULTS: Representatives of organizations whose primary target populations are adults who are unemployed, under-employed or seeking to transition careers.


RE-ENTRY:

Representatives of organizations with the primary mission is assisting individuals with criminal backgrounds access resources.
---
During lunch, a dynamic panel featuring Kyla Guyette, Executive Director, Workforce Investment Network, Alex Smith, Chief Human Resources Officer, City of Memphis and Senator Katrina Robinson focused on key challenges and opportunities to aligning people and processes in the workforce ecosystem.
The afternoon featured two breakout sessions:
The Billion Dollar Workforce Challenge: Making Memphis a Leader in Inclusive Tech featuring panelists Donald Comer, Staff Vice President, Operations Analysis of FedEx, Lashell Vaughn, Vice President and Chief Information Officer of MLGW and Tim Yeoward, Senior Director, IT Infrastructure and Support of ALSAC / St. Jude Children's Research Hospital.


An Employer Roundtable moderated by Daphne Large, CEO of Data Facts focused on identifying employer opportunities to upskill and train talent in the market. The panel included Sara Hansen, Workforce Development Manager at Turner Construction Company, Carlos Manning, Plant Manager at the J.M. Smucker Company and Chris Winton, Vice President Human Resources of FedEx.
The day wrapped with a recap from Beverly Robertson and a challenge from Chamber Chairman Richard Smith to work together to move the Memphis workforce forward.
"Today is the beginning, not the end of that work. Under the guidance from the Chamber-commissioned research from Burning Glass Technologies, our community is well on its way to unlocking unique talent recruitment and development advantages," Smith said in his closing statement to the group. "Advantages such as diversity, livability, education and training affordability, collective will to rally around growing a strong tech talent reputation, just to name a few."
What's Next?
Focusing on upskilling 10,000 residents over the next three years, each working group began constructing a plan to work collectively to lay the foundation for a comprehensive action plan to identify best practices, challenges to meeting their goals and resources and support needed.
In the coming weeks, each pillar group will reconvene to develop detailed action plans and implementation strategies designed by the collective voices of those who are engaged directly in the work. The teams will also establish metrics and tracking mechanisms for evaluating success.
The Chamber's goal moving forward is to align our local workforce systems, people and processes.
On Wednesday, October 30th the UpSkill 901 Career Fair takes place from 10 am-3 pm at the Pipkin Building at Tiger Lane. Click here to register in advance for this free event.
Learn more about the UpSkill 901 Career Fair here.
---
Sign up for updates and learn more about the UpSkill901 initiative at www.upskill901.com or click here.