In this series of SoundCheck Corner Office, a limited group of young professionals joined in conversation with Frank Ricks, Founder and Principal of Looney Ricks Kiss (LRK), to learn about what it took for him become a successful leader. Frank shared with the group his experience on starting a business and what it took to grow LRK to what it is today.
Meet chairman's cirlce: Frank Ricks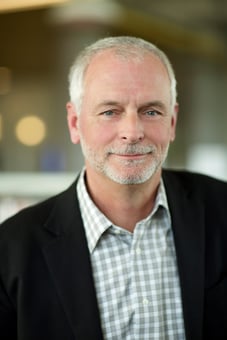 As LRK's managing principal, Frank continues to be actively involved in select projects that require strong leadership in design and process of delivery. He also continues to lead the firm into position for increased opportunities for design influence, from simple buildings to entire neighborhoods and urban districts. He relishes projects that present an aesthetic challenge, are uniquely complex or difficult, or are the "first of a kind" for the firm.
In his focus on the design and management of projects, Frank is always concerned with their impact on external/internal communities at all levels and strongly believes in the collective power of the team through collaboration that includes both the client and users. The Memphis Ballpark District is representative of the intent behind all his planning and design work: to create a "sense of place." The project, consisting of 20 acres of mixed-use development, was recognized by the Congress for the New Urbanism with the 2003 Charter Award and by the Urban Land Institute with the 2002 Award for Excellence.
---
The SoundCheck Corner Office experience gives aspiring business leaders the chance to engage with the C-suite of a Memphis business to learn more about their rise to the top. Want to stay connected and learn more about upcoming SoundCheck events? Click below to join SoundCheck.