Here at the Greater Memphis Chamber we love to celebrate business growth and development! There's nothing like standing beside you as you open the doors to your new business or reveal your new expansion. That's why we offer our members our expertise and assistance with hosting grand opening and expansion ceremonies. Thank you to our Ribbon Cuttings sponsor, Paragon Bank for helping us support local businesses like you.
We're happy to celebrate Wells & Asscoiates. PLLC on their grand opening.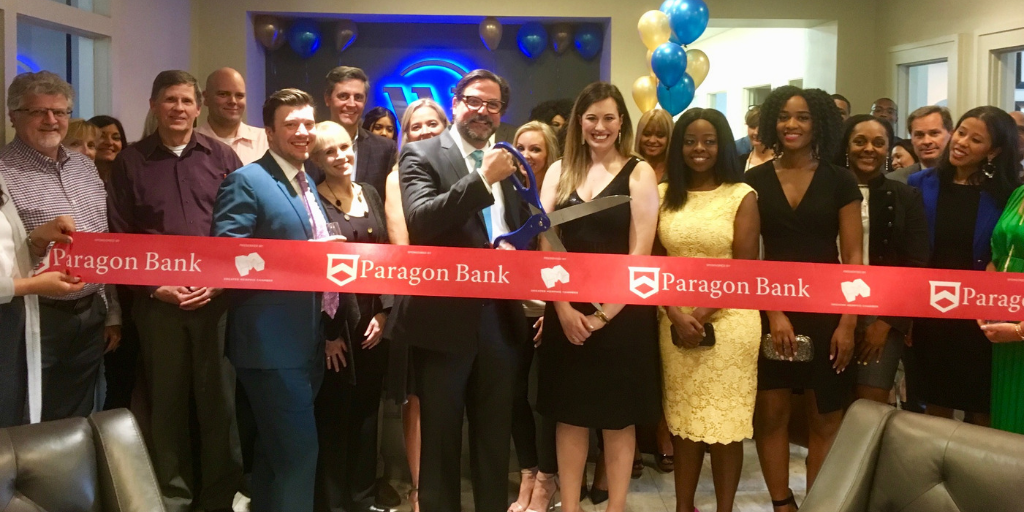 What does your business do or provide?
Wells & Associates, PLLC provides legal representation to the individual members of the Memphis community. Our focus is serving our community by representing the underrepresented in our community.
What makes your business stand out?
We have a diverse field of talent with a wide range of experiences that is relatable to our client base and that understands their needs with aggressive compassion.
Why did you join the chamber?
Wells & Associates, PLLC firmly believes that we are better together than alone. We want our efforts to mirror others who believe Memphis is a better place thru good business practices.
What advice would you offer to those wanting to start their own business?
Do not let fear of the unknown paralyze your dreams. Be smart but remain fearless.
Who is your target market?
Our market is individuals and families that have been injured by the wrongful acts of another or have been accused of committing an illegal act and need to have their rights protected.
About Wells & Associates
Wells & Associates is located at 81 Monroe Avenue, Suite 400, Memphis, TN 38103. Visit their website at https://thewellsfirm.com. Follow them on Facebook: @thewellsfirm and on Instagram: @wellsandassociates.
---
Get to know the newest businesses in Memphis with more from our Ribbons blog, sponsored by Paragon Bank.