Here at the Greater Memphis Chamber we love to celebrate business growth and development! There's nothing like standing beside you as you open the doors to your new business or reveal your new expansion. That's why we offer our members our expertise and assistance with hosting grand opening and expansion ceremonies. Thank you to our Ribbon Cuttings sponsor, Paragon Bank for helping us support local businesses like you.
We're happy to celebrate Total Tax Solutions Inc. on their grand opening.

Get to know this Memphis business in this Q&A with

TOTAL TAX SOLUTIONS

:
What does your company bring to the Memphis market? Why is it unique?
Total Tax Solutions Inc. brings financial guidance and tax preparation to the area. Our advice is year long not just for the tax season.
Why did you decide to grow your company in memphis?
We decided to grow our company in Memphis because I am from Memphis and wouldn't want to do anything other than start from where I started from.
What advice would you give to another professional?
The advice that I would give someone seeking to start their own Buisness is follow your heart. Just like I learned in the first grade is "if you believe you can achieve". "If at first you don't succeed try, try and try again".
what are some key things that allows your business to grow?
Some key things that allows my Buisness to grow is the customer service. How we treat each individual person. It's a world class experience that each and every client receive and they will go out and tell about us.
How does the chAMBER HELP YOU DO BETTER IN BUSINESS?
The Chamber helps me by connecting me with other people just like me.
---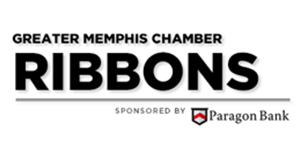 Get to know the newest businesses in Memphis with more from our Ribbons blog, sponsored by Paragon Bank.