Here at the Greater Memphis Chamber we love to celebrate business growth and development! There's nothing like standing beside you as you open the doors to your new business or reveal your new expansion. That's why we offer our members our expertise and assistance with hosting grand opening and expansion ceremonies. Thank you to our Ribbon Cuttings sponsor, Paragon Bank for helping us support local businesses like you.
We're happy to celebrate Terez Wilson State Farm Insurance on their grand opening.

Get to know this Memphis business in this Q&A with

Terez Wilson State Farm Insurance Agency

:
What is your business celebrating?
The Terez Wilson State Farm Agency is celebrating the launch, and opening of our new State Farm location in East Memphis.
What does your company bring to the Memphis market? Why is it unique?
The Terez Wilson Agency wants to be recognized as not only a provider for insurance and financial services, but by also being your champion. Our goal is to serve the Memphis community, and provide stellar customer care by being the F.I.R.S.T. agency that comes to mind.
o Fast: To communicate. To respond. To Solve
o Innovative: In our products. Our technology.
o Reliable: Steady. Dependable
o Sensible: We listen. We are accountability partners
o Transcendent: Superior in excellence
Why did you decide to grow your company in Memphis? Why this location?
The city of Memphis holds a special place in my heart. I am born and raised in Little Rock, Arkansas and moved to Memphis to attend the University of Memphis in 2004. While at the university I became the UofM mascot Pouncer from 2005-2008, and Mr. University of Memphis in 2008. As a student I was heavily involved in making sure that my alma mater was #1. The same can be said for the city in which it resides. I know that God has given me and opportunity, and a gift to make Memphis better one day at a time. My heart, my blood, my sweat, and my tears have fertilized my path in this city.
What advice would you offer to those wanting to start their own business?
1. Don't stop, it's a constant grind and the only way to reap the benefits is to keep going. There will be times in your life where you might wonder if you made the right decision, but trust your initial instincts and grab your brass ring. No one will believe in you as much as you will so never give up.
2. Find a group of people in the industry you plan to enter and seek out guidance. Your flavor, your personality, and your brand will separate you, and God will make room for your talents.
3. Prayer is important. You can't do this alone! Talk to your friends, family, and peers to stay grounded during the process.
4. Save your money! You will need the liquid capital to invest in yourself when you begin to open your business. Successful businesses weren't built in a day so take the time to invest in yourself, and your business.
5. Reverse engineer what you want from your business. If all you want is money (try the casino), and flexibility (quit your job and work from home) then starting your own business is not for you. Understand how you make an impact in the community with your business holistically and then you'll realize why your ideas have a purpose.
---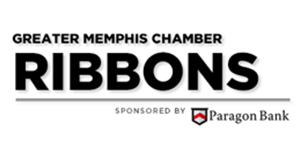 Get to know the newest businesses in Memphis with more from our Ribbons blog, sponsored by Paragon Bank.