Here at the Greater Memphis Chamber we love to celebrate business growth and development! There's nothing like standing beside you as you open the doors to your new business or reveal your new expansion. That's why we offer our members our expertise and assistance with hosting grand opening and expansion ceremonies. Thank you to our Ribbon Cuttings sponsor, Paragon Bank for helping us support local businesses like you.
We're happy to celebrate State Farm - Tacuma Alexander on their grand opening.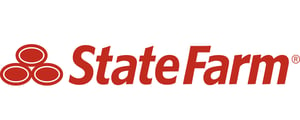 Get to know this Memphis business in this Q&A with Tacuma Alexander:
What does your business do or provide?
As a State Farm Insurance Agent, my business focuses on providing comprehensive insurance essentials. At State Farm, we really do work to make life go right by providing wealth building tools to enhance and sustain our customers' financial portfolios through retirement, education savings, mutual funds, and annuities. We assist in managing money for our customers through State Farm's exceptional banking and loan services.
Further, our services extend to offering a wide-range of competitive prices for auto, home, life, renters and Medicare Supplement Insurance. We also focus on those who own businesses. For business owners, no matter the size, we are here to assist them in succeeding by providing excellent Business Owners Policies (BOP). We understand that life can be challenging; but when it comes to insurance and financial needs, we really do help life go right.
What makes your business stand out?
My business stands out from others because of the personal attention given to each customer. My staff and I serve each customer the way we want to be served, with knowledge, care and sincere commitment. We listen carefully to our clients and work diligently to find sustainable solutions that meet their insurance and finance needs. In essence, we do not sell insurance just to sell it; and we not only believe, but passionately embrace the mission of State Farm, "help people manage the risks of everyday life, recover from the unexpected and realize their dreams," and that; we consider a privilege.
Why did you join the chamber?
It was recommended by another business owner that I consider joining the Chamber. Speaking with Tasha Livingston, a representative with the Chamber, and gaining a better understanding of the following benefits: peer to peer business connections sponsored by the Chamber; assistance to increase the visibility of my business brand, and the prospect to participate in the various industry councils were all driving forces that propelled me to join the Greater Memphis Chamber.
What's the best thing about owning your own business?
Besides providing financial security for my family, I strongly believe owning my own business is an excellent opportunity to contribute to the economic prosperity of Memphis and its surrounding areas; when the city is prosperous, so are the citizens, which makes Memphis a saner, safer and more sustainable place to live and play.
---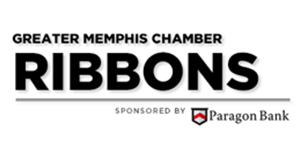 Get to know the newest businesses in Memphis with more from our Ribbons blog, sponsored by Paragon Bank.