Here at the Greater Memphis Chamber we love to celebrate business growth and development! There's nothing like standing beside you as you open the doors to your new business or reveal your new expansion. That's why we offer our members our expertise and assistance with hosting grand opening and expansion ceremonies. We're happy to celebrate Red Hook Cajun Seafood and Bar on their grand opening.

Get to know this Memphis business in this Q&A with Red Hook Cajun Seafood and Bar:
What is your business celebrating
We are celebrating our newest in the family of restaurants.
What does your company bring to the Memphis market? Why is it unique?
We bring what Memphis was craving - fresh seafood conveniently located throughout Memphis.
What advice would you offer to those wanting to start their own business?
Starting a business requires the love of what you do with the complete knowledge of it from start to finish.
---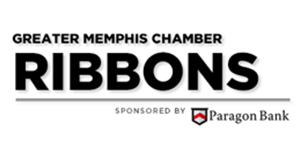 Get to know the newest businesses in Memphis with more from our Ribbons blog.