Here at the Greater Memphis Chamber we love to celebrate business growth and development! There's nothing like standing beside you as you open the doors to your new business or reveal your new expansion. That's why we offer our members our expertise and assistance with hosting grand opening and expansion ceremonies. Thank you to our Ribbon Cuttings sponsor, Paragon Bank for helping us support local businesses like you.
We're happy to celebrate Pinnacle Financial Partners on their new location.


Get to know this Memphis business in this Q&A with Pinnacle Financial Partners:
What is your business celebrating?
Pinnacle Financial Partners' growth in Memphis reached a milestone with the opening of its newest local office. The firm's outpost on Union Avenue in Midtown has begun serving clients with a team of five financial professionals who have more than a century of experience between them.
The Union Avenue office is Pinnacle's sixth full-service location in the Midsouth, with another five loan production offices in the area, and its closest to downtown and the urban center. It is designed to serve the full range of business and personal needs and features an ATM and two drive-thru lanes. It also includes Pinnacle's signature feature, a Learning Center with full audio-visual capabilities. This is a space dedicated to financial education events for clients and neighbors and is also open for community use.
Three new Pinnacle associates are among the team opening Union Avenue. Amber Puryear, Amber Lias and Lorraine Norman have all joined the firm's client services team. Joining these three are long-time Pinnacle financial specialists Lillie Hatton and Shirley Alexander-Johnson, who are moving to Union Avenue with more than 20 years and 40 years of experience, respectively.
How is Pinnacle different from others in Memphis? What makes it stand out from the big, regional banks?
Our firm was built to battle the bureaucratic and impersonal. We have seen and lived through the ills that have infected big banking, and we designed Pinnacle to be the cure. Our founders sat down with a blank sheet of paper to design the exact bank they would want as employees and clients. It focused on people. It relied on local decision-making and a geographic focus instead of lines of business. It was full service to meet every client need. It treated everyone with respect and had a culture that attracted the best of the best. It was a place where people looked forward to coming into work every day and that bred loyalty in its clients.
How has Pinnacle invested in Memphis, and where will you go from here?
Team Pinnacle in Memphis continues the rapid ascent we began when our firm entered the market in 2015. We crossed the $1 billion deposit mark for the first time in 2018 after crossing the same milestone in loans a year earlier. Our share of deposits in the market continued to grow as well, moving into the No. 6 position on the FDIC's list as of June 30, 2018. And the team repeated as the No. 1 Best Place to Work in Memphis.

The Union Avenue office is the next step in Pinnacle's Memphis story. We have a team of local leaders and bankers who have steadily expanded our reach into new communities. Now we're joining the momentum on Union Avenue, an area that's already growing and robust but has even more potential for the future. Midtown and downtown have bright days ahead, and Pinnacle is ready to be part of it.
---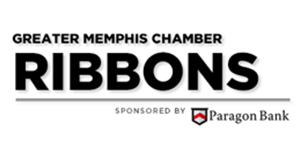 Get to know the newest businesses in Memphis with more from our Ribbons blog, sponsored by Paragon Bank.