Here at the Greater Memphis Chamber we love to celebrate business growth and development! There's nothing like standing beside you as you open the doors to your new business or reveal your new expansion. That's why we offer our members our expertise and assistance with hosting grand opening and expansion ceremonies. Thank you to our Ribbon Cuttings sponsor, Paragon Bank for helping us support local businesses like you.
We're happy to celebrate Mother Hemp on their grand opening.

Get to know this Memphis business in this Q&A with mother hemp:
Why did you decide to grow your company in Memphis? Why this location?
We chose Memphis because the CBD industry had not yet exploded like it had in surrounding cities giving us the opportunity to educate people on the benefits of CBD and positively impact the community.
Mother Hemp is located in the Kirby Gate Shopping Center off of Kirby Rd. There are multiple healthcare facilities in the area giving people the opportunity to treat their ailments with a more holistic approach using CBD. It's the perfect location.
What does your business provide?
Here at Mother Hemp our motto is "Mother Knows Best". We believe Mother Earth naturally produces everything needed to heal the body. Our mission is to educate people about the many benefits of adopting a lifestyle that includes the daily use of CBD. Our family owned company is composed of former athletes who know the importance of self-care. We take a great deal of pride in offering our customers pharmaceutical grade CBD products produced with Nanotechnology which allows for faster absorption on the go. Just as Mother Earth has provided for mankind since the beginning of time Mother Hemp wants to be an authentic source of knowledge and quality organic products for its consumers.
What makes your business stand out?
Mother Hemp provides a superior line of CBD products. More importantly, we are here to provide education for our customers, build long lasting relationships, and promote living a healthier lifestyle.
How does the Chamber help you do better in business? Why did you join?
The Chamber helps provide resources needed for small businesses to succeed. It helped us gain essential contacts that would have been challenging to make on our own being new to the Memphis area.
It also provides a legitimacy for our business since we're in an industry that most people are unfamiliar with.
---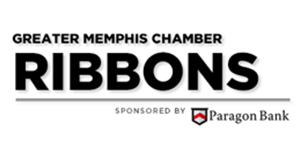 Get to know the newest businesses in Memphis with more from our Ribbons blog, sponsored by Paragon Bank.