Here at the Greater Memphis Chamber we love to celebrate business growth and development! There's nothing like standing beside you as you open the doors to your new business or reveal your new expansion. That's why we offer our members our expertise and assistance with hosting grand opening and expansion ceremonies. Thank you to our Ribbon Cuttings sponsor, Paragon Bank for helping us support local businesses like you.
We're happy to celebrate Memphis Goodwill Store and Drive-Thru on their new location.

Get to know this Memphis business in this Q&A with

Memphis Goodwill Store & Drive-Thru

:
What is your business celebrating?
On Oct. 29, Memphis Goodwill will celebrate the opening of our first store and drive-thru donation center in Midtown Memphis, located at 1810 Union Ave. We are pleased to have the Chamber's support and presence for our 9 a.m. ribbon-cutting that morning, and look forward to a large opening day crowd. We will offer $10 shopping coupons throughout the day, as well as drawings for $25 shopping sprees. Those amounts can buy a lot at a Goodwill store!
What are key factors that allow Goodwill to grow?
Memphis Goodwill has been around since 1927, and donations have always been the lifeblood of Goodwill's operation. We are happy to report that we have experienced a strong increase in donations in 2019. The flow of donated goods – including clothing, furniture, electronics and various household items – starts at our 33 attended donation centers and the donor doors at our 16 stores throughout West Tennessee and North Mississippi. We are very grateful that people support Goodwill with their donations. We are also major recyclers, including recycling of computers and accessories through a program with Dell ReConnect. One of our aims is to keep materials out of landfills, and we work hard to do that.
Why is your business unique?
We employ about 725 people in our stores, donation centers and contract service locations. Many of our team members face barriers to employment, and we are committed to help them overcome barriers to secure and keep a job. One of our unique services is The Excel Center, a high school that is open to any Shelby County adult 18 years or older. The school – located at 1460 Norris Road – opened in 2015, and is geared to help adults who dropped out of school to earn their fully accredited high school diploma. All school services are free, and we offer life coaches, transportation assistance and an on-site child drop-off center, where children are cared for while their student parents are in class. To date, 569 people have graduated, and 81% of graduates are employed and/or furthering their education.
---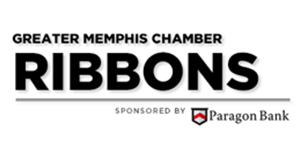 Get to know the newest businesses in Memphis with more from our Ribbons blog, sponsored by Paragon Bank.