Here at the Greater Memphis Chamber we love to celebrate business growth and development! There's nothing like standing beside you as you open the doors to your new business or reveal your new expansion. That's why we offer our members our expertise and assistance with hosting grand opening and expansion ceremonies. Thank you to our Ribbon Cuttings sponsor, Paragon Bank for helping us support local businesses like you.
We're happy to celebrate LSI Graphics on their grand opening.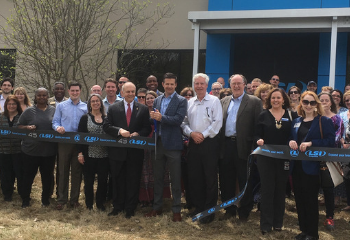 Memphis' premier graphics and signage producer expands headquarters 12,000 square feet and acquires local firm Memphis Sign Erectors
Q1 of 2019 has shown explosive growth for the privately-owned national signage, graphics, and promotional products company, LSI Graphics. The company's purchase and renovation of over 12,000 square feet of new office space in the Bartlett Corporate Park were made in preparation for the increasing demand for architectural, environmental, and event graphics across the country, as well as the Mid- South.
"There are so many businesses taking growth opportunities in the Midsouth right now, it makes a lot of sense to make the investment and grow with our city," said President and CEO, Mason Ezzell, III.
The new space also will allow them to incorporate team members from other business acquisitions. The first of potentially several acquisitions was made last week when LSI Graphics purchased Memphis Sign Erectors, a Memphis-based sign company who provides custom fabrication, installation, repair, and maintenance for signs such as on The Peabody roof and the electronic scoreboard in the FedExForum. The financial terms of the deal have not been disclosed but this is not the first time LSI has acquired other sign companies to bolster its offerings, citing its last purchase of Joyce Signs in 2012.
With the purchase, LSI Graphics now owns a fleet of crane trucks with one of the tallest in the tri-state area, allowing them to install and maintain signs up to 90' off the ground.
"This acquisition deepens our service offering to our clients and allow us to go after new, more challenging verticals with confidence. Now clients can call us to work on anything from ADA and wayfinding signage to exterior monuments and building signs, and we will be able to manage every step of the process in-house."
This year marks its 45th anniversary of business being headquartered in the Midsouth.
---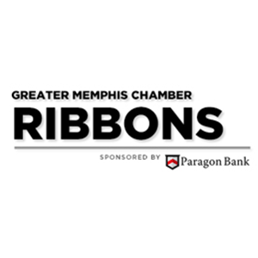 Get to know the newest businesses in Memphis with more from our Ribbons blog, sponsored by Paragon Bank.