Get to know this Memphis business in this Q&A with Lottie Jones Insurance Agency:
Why did you decide to grow your company in Memphis? Why this location?
Memphis is where I grew up and have lived for all of my life. Why not work, live and play where you are most familiar? I chose this location because it is in close proximity to my office. I am able to drop in and obtain valuable information to help my business succeed.
What makes your business stand out?
I'm thrilled to have the very first entrepreneurial agency in Tennessee and to chart this new course for AAA in a community where I have deep heritage.
What does your business do or provide?
My business offer AAA home, auto, life and membership coverages.
Why did you join the chamber?
I joined the chamber because it offers the most extensive assistance that aide in the growth of my business success.
What's the best thing about owning your own business?
The best thing about owning my own business is being able to control my income. I can make as little or as much money as I want.
---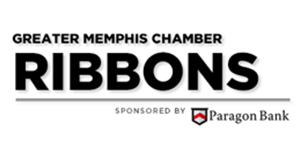 Get to know the newest businesses in Memphis with more from our Ribbons blog, sponsored by Paragon Bank.