Here at the Greater Memphis Chamber we love to celebrate business growth and development! There's nothing like standing beside you as you open the doors to your new business or reveal your new expansion. That's why we offer our members our expertise and assistance with hosting grand opening and expansion ceremonies. Thank you to our Ribbon Cuttings sponsor, Paragon Bank for helping us support local businesses like you.
We're happy to celebrate Barton's Home Improvement on their new location.

Get to know this Memphis business in this Q&A with barton's home improvement:
What is your business celebrating?
E.C. Barton & Company has announced the rebranding of the Surplus Warehouse store located in the shopping plaza at 4500 Summer Avenue in Memphis to Barton's Home Improvement. The store first opened in 2007 and remains under the same ownership within the E.C. Barton & Company umbrella of home improvement brands. Memphis is one of seven pilot stores that will test the new brand.
Why did you decide to grow your company in Memphis? Why this location?
We have been in Memphis for more than 12 years; we appreciate the support this community has shown our company over the years and we look forward to hearing feedback around our new Barton's Home Improvement brand.
What does your company bring to the Memphis market? Why is it unique?
Barton's Home Improvement is a home improvement specialty retailer that is 100% employee owned, or as we call them, Partners. When you speak to someone in the store, you are speaking to an owner. Memphis will find that, in addition to the guaranteed lowest prices, we offer a higher level of expertise and customer service in the store.
---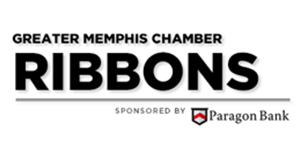 Get to know the newest businesses in Memphis with more from our Ribbons blog, sponsored by Paragon Bank.