Here at the Greater Memphis Chamber we love to celebrate business growth and development! There's nothing like standing beside you as you open the doors to your new business or reveal your new expansion. That's why we offer our members our expertise and assistance with hosting grand opening and expansion ceremonies. Thank you to our Ribbon Cuttings sponsor, Paragon Bank for helping us support local businesses like you.
We're happy to celebrate Bank of America on their new location.


Get to know this Memphis business in this Q&A with Bank of America:
What is your business celebrating?
We are excited to celebrate the collocation of Merrill Wealth Management to the Bank of America Memphis office at 6060 Poplar Avenue. With this expansion, the bank constructed a training facility & social hub for our teammates, clients, and community partners. In addition, we have new offices for Merrill, the Consumer Bank, and renovated Commercial and Business Banking offices.
What does your company bring to the Memphis market? Why is it unique?
At Bank of America we ask our clients and communities – "What would you like the power to do?" By listening we offer solutions to fulfill these aspirations. Bank of America has supported the needs of local communities since our founding. We work with the public, private, and nonprofit sectors to improve the economy through philanthropy and volunteerism to support initiatives such as the city's youth employment program - MPLOY Youth Summer Experience. We help meet the needs of Memphis by offering a unique set of resources including our revitalized community financial center at 3945 Park Ave., specially designed and tailored solutions for our low to moderate income clients, providing access to arts and culture through partnerships with nonprofits such as the National Civil Rights Museum and Dixon Gallery & Gardens; and facilitating our Better Money Habits financial education program to students in Shelby County Schools.
Why did you decide to grow your company in Memphis? Why this location?
Our purpose is to help make financial lives better through the power of every connection. The city of Memphis has amazing momentum, and we want to do our part by contributing to the growth of our economy. Our collocation is not only an affirmation to the power and potential of delivering one company to our clients and prospects by bringing together all of our lines of business under one roof, but a testament to our commitment the community.
---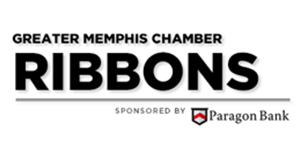 Get to know the newest businesses in Memphis with more from our Ribbons blog, sponsored by Paragon Bank.