Graduates from Rhodes College in Memphis are Tennessee's best at finding and keeping employment according to new data released from Zippia.com. The findings are based on data from the US Department of Education and include 10 years of job placement from the Department of Education's College Scorecard.
Rhodes unseated Vanderbilt University as the state's best college for job placement in this year's rankings.
Career expert website Zippia released the findings to show the top colleges for career and job placement across each state.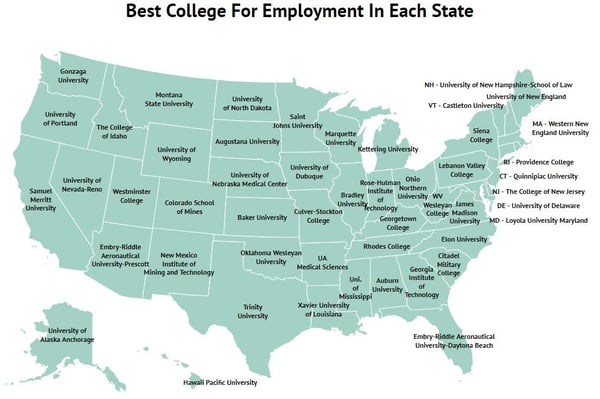 The methodology included an examination of colleges within each state with the highest job placement numbers, according to Zippia's release. The company specifically looked at employment levels a decade after a student enrolled in each college to determine the ranking.
In neighboring Mississippi, Ole Miss topped the list with the best percentage of students employed in the state. Connecticut's Quinnipiac University topped the list overall with the best graduate employment rate at 96.1 percent.
---
More than 62,069 students in the Greater Memphis region are enrolled in four-year and community colleges. With 39 colleges and universities in a 150-mile radius of Memphis, the city is a magnet for the region's talent. The region is also home to 35 Technical Colleges. Learn more about the Memphis Workforce.
---
The Greater Memphis Chamber is the lead marketing agency for economic development for the Greater Memphis region. Not a member? Learn more about how the Chamber helps strengthen the Memphis economy.