Every month, the Greater Memphis Chamber highlights its Ambassadors, who represent Greater Memphis to companies from around the world. Learn more about the Ambassadors Program here.
Ambassador(s) of the Month:
MaryAnn and Christina Hendricks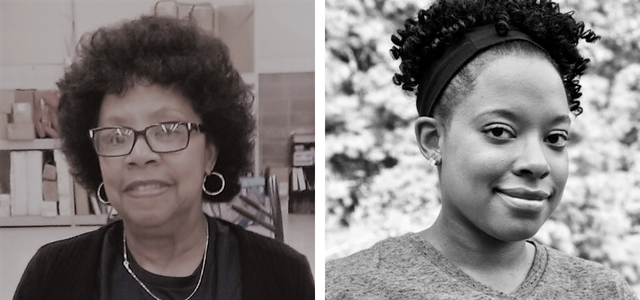 MaryAnn has been working as a concierge for the Memphis Grizzlies at FedExForum since 2004. As a concierge, she is responsible for providing frontline services to all premium guests and ensuring issues and concerns are resolved in a timely manner. She loves basketball and enjoys seeing the excitement of fans as they enter the FedExForum to experience the Grizzlies, the University of Memphis Tigers games, and the chart-topping concerts.
She retired in 2019 after serving as store manager for K&B drugs, Rite AID drugs (1972-2017) and Walgreen's drugs (2017-2019). During that time she was employee of the year four times.

As well as becoming one of the Chamber's Ambassadors in 2020, she also volunteers at Theatre Memphis in any position that's needed. In 2019 she was awarded their BB Award for Artistic Excellence as the top Usher of the year.

Christina, MaryAnn's daughter, holds an Associate of Arts degree from Southwest Tennessee Community College in theatre performance (2007) and a Bachelor of Fine Arts in technical theatre from the University of Memphis (2010).

She has worked at Theatre Memphis for the past 19 years as an Actor and Stage Manager and now works full-time as a box office assistant. She received the Cube award for volunteer of the year in 2013 and received an Ostrander Award in 2020 in the Behind the Scenes category. Audiences may have seen her as Baby Shrek in "SHREK THE MUSICAL," as Male Cossack in "SIDE SHOW," or as Turkey Boy and Ghost of Christmas Future in the annual production of "I AM A CHRISTMAS CAROL," all at Theatre Memphis. Some of her stage manager and assistant stage manager credits include Addams Family, Young Frankenstein, Beauty and the Beast, Altar Boyz, A Chorus Line, La Cage Aux Folles, The 25th Annual Putnam County Spelling Bee, and Fences.
Christina also got the wonderful opportunity to work with the Walt Disney Company in 2011 on the Disney College Program where she got to work in attractions at Space Mountain.
She has been working for the Memphis Grizzlies as a Host and Concierge for the past 16 years.
Since becoming an ambassador with the Memphis Chamber in 2020 Christina has enjoyed meeting, learning and networking with all the different businesses here in the Memphis community.
In her spare time, she loves traveling and collecting shoes, and watching all things Disney.