MEMPHIS, Tenn. (Friday, 8/25/23) – Building on a partnership spanning nearly 50 years, the Greater Memphis Chamber will lead all international, economic development, and diplomatic activities for Memphis in May International Festival (MIM), including the annual selection of an honored country.
The Memphis in May Board of Directors unanimously voted last week to accept a proposal from Chamber President & CEO Ted Townsend to give the region's lead economic development organization the authority to coordinate the international affairs of the festival. Memphis in May, which the Chamber helped found in 1976, has saluted a country each year since 1977, when it chose to honor Japan.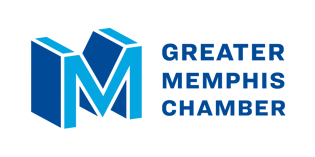 "The Chamber has a legacy of building international relationships and attracting foreign direct investment. It's what we do. It's in our DNA," Townsend said. "By combining our international expertise with Memphis in May's iconic, globally recognized brand, I believe we will create an economic development opportunity for Memphis and the countries we honor that is truly unique to our region.
"We're grateful that the board of Memphis in May agreed with our proposal, and we look forward to working with their team to create new avenues for Memphis to move the world."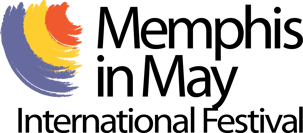 The Chamber plans to announce Memphis in May's 2024 honored country later next week, and is currently building out a year-long schedule of events focused on strengthening the economic ties between the country and Memphis. The Chamber will continue the tradition of commissioning an artist to create an iconic Memphis in May poster each year to highlight the honored country's culture.
"We are thrilled to partner with the Chamber to expand the international reach of Memphis in May," said James L. Holt, President and CEO of Memphis in May International Festival. "Fostering economic growth is part of our core mission, and we're intensely proud of the international relationships we've built and the countries we've honored over the past 46 years. We look forward to working with the Chamber to carry this legacy into the future and make an even greater economic impact on our region."
The Memphis in May International Festival is a major economic driver for the Greater Memphis region, with a pre-pandemic economic impact of $149 million in 2019 and $72.9 million in 2022.
Additional Quotes:
Doug Browne, President of Peabody Hotels & Resorts, Chairman of the Greater Memphis Chamber's Board of Directors, and Past Chair and current Board Officer of the Memphis in May Board of Directors: "There's massive upside to giving Memphis more international exposure. Adding the Chamber to the mix will help us spur our economy by bringing in more tourism, more foreign direct investment, and more opportunity for all of Memphis."
Al Gossett, President/CEO of Gossett Motor Cars and Chair of the Memphis in May Board of Directors: "Memphis in May is an award-winning festival that has showcased Memphis to the world for nearly 50 years. This partnership with the Greater Memphis Chamber gives us a powerful ally with the connections and experience to take the festival's economic impact to the next level."
About the Greater Memphis Chamber: One of Memphis' oldest institutions, dating back to 1838, the Greater Memphis Chamber is a privately funded nonprofit that serves as the region's lead economic development organization and the "Voice of Memphis Business" on local, state, and national issues. The Chamber's mission is to relentlessly pursue prosperity for all — through economic and workforce development, pro-growth advocacy, and by providing support and resources to its investors, which include many of the region's largest employers. For more information about the Chamber, visit memphischamber.com and memphismoves.com. Also, follow the Chamber on Twitter, Facebook, LinkedIn and Instagram, and sign up for its weekly newsletter, Memphis Fourword.
About Memphis in May: Memphis in May is a 501(c)3 nonprofit community-based organization whose mission is to promote and celebrate Memphis' culture, foster economic growth, and enhance international awareness through education. Founded by racially diverse Memphians in 1977, racial equity and parity are embedded in the fiber and culture of Memphis in May, the official festival of the City of Memphis. Recipient of 240 prestigious Pinnacle Awards from the International Festival and Events Association, Memphis in May International Festival was named to Travel+Leisure's international list of Festivals Worth Traveling For, and in 2018, Memphis topped CNN Travel's list of international destinations to visit in May because of Memphis in May events. Condé Nast Traveler named Memphis as one of the "23 Best Places to go in 2023" in part because of Memphis in May's return to the riverfront downtown. For additional information, please visit www.memphisinmay.org.