As Site Director for three of Charles River Laboratories' Memphis locations, Will Isom is responsible for CRL's cell therapy manufacturing services. CRL currently employs more than 20,000 people in 100-plus facilities in more than 20 countries. Locally, the company employs more than 300. Interesting fact: CRL supported the development of 86% of the new drugs approved by the FDA in 2021.
After graduating from Middle Tennessee State University with a B.S. in Biology, Will began his career with various, progressing positions in Quality Control at Meridian Life Science and Cognate Bioservices, before he was recruited to Charles River for a business development position in their Biologics Testing Solutions division. After about 8 years he moved into managing the strategic global accounts team for the Biologics division and then later managed the integration of Cognate into CRL. After a leadership change post-acquisition, he stepped into his current role as Site Director for the Memphis operation in May 2021.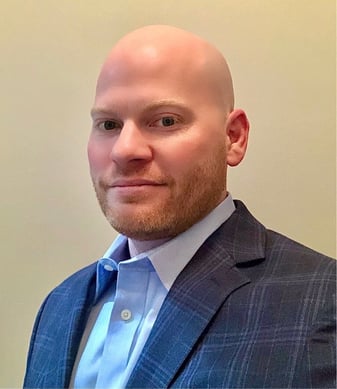 Will says, "CRL puts an emphasis on being involved and investing in all the communities in which we work. We have developed and continue to expand an excellent college internship program where we've partnered with many of the local schools for opportunities to get their upper-class students involved in our operation, in nearly every type of skill and role." The goal is to continue to branch out, engaging local high school students to show them what life science career opportunities are present right here in Memphis.
"Our field of cell and gene therapy is highly dependent on logistics and supply chain, so Memphis is an ideal location for us. As we know that Memphis is in our long term future, and since CRL has identified cell and gene therapy manufacturing as a strategic area of growth for the business, it's in our best interests to help partner with the educational systems in the area to continue producing more young people who have an interest in the life sciences, who are developing useful skills for the workplace, and value working for a company that has a purpose rooted in saving and improving lives. We are poised for aggressive growth in the coming years, and we'll be continuously scouring the Memphis area for more and more talent."
The Middle Tennessee native met Crystal, his future wife, while attending MTSU. They've been married for 17 years. Their 12-year-old daughter and 8-year-old son are heavily involved in sports, and Will and Crystal stay busy going to gymnastics competitions, basketball, baseball, and football games. They are big Tigers and Grizzlies fans and enjoy attending games, whenever their schedule allows.
Will says CRL brings clients from all over the country and globe to Memphis. "I'm excited how we're able to bring these people to our city and introduce them to Memphis … Seeing these visitors get acquainted with that 'flavor' and our hardworking blue-collar approach during their time here and come to love it themselves. This always puts a smile on my face. I think anyone should be excited by the continued progression of Memphis and its position of increasing significance in our larger national and global community."
The Greater Memphis Chamber Chairman's Circle is a group of more than 150 C-suite business leaders working to spur economic growth, develop the workforce, and improve the business climate throughout the region. Learn more about the group and its task forces here and follow the Chairman's Circle on LinkedIn.