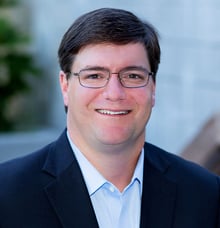 Oliver Doughtie is the Chief Financial Officer of Mimeo.com, a company he describes as the perfect combination of technology, manufacturing, and logistics, all of which play to the strengths of the Memphis market. Mimeo provides on-demand digital printing services to a broad spectrum of clients from Fortune 100 companies to small consulting firms. Mimeo has three main business lines. MimeoBusiness provides business customers the ability to build, print and ship high quality documents globally. With the tagline "Hold the Moment," MimeoPhotos enables consumers to turn meaningful moments like vacations and weddings into high-end photo books, calendars, cards, and wall art. MimeoSchool's creates customizable student planners for schools worldwide. Mimeo's location near the FedEx World Hub means orders placed by 10pm can be produced and delivered as early as 8:30am the next day.
In addition to manufacturing and distribution, Mimeo Memphis also includes sales, customer service and administrative support. Mimeo moved its headquarters to Memphis from New York City in 2019. The company also has printing and distribution centers in Berlin, Germany and Huntingdon, England. While the last 18 months of the pandemic brought challenges, Doughtie says the demand for printed materials for conferences, training classes and in-person events is picking up and they're looking to grow the current Memphis workforce, which numbers around 350.
The lifelong Memphian attended Presbyterian Day School and Memphis University School and graduated from Ole Miss with both a Bachelor's degree and Master's degree in accounting. He began his career as an auditor at Arthur Anderson and he has been with Mimeo since 2006.
Doughtie says his involvement in the Chairman's Circle is "a blessing and a good way to give back to the community, by helping promote the economic vibrancy of the Memphis area," and this work also fulfills Mimeo's corporate and community commitment to bring high quality careers to the Memphis area. "We often may not see it, but one of Memphis' tremendous assets is that we are an extremely hardworking, dedicated community, and that benefits all of us."
Doughtie's wife is also a lifelong Memphian. Although they didn't start dating until after college, they have known each other since childhood. Together, they enjoy exploring Memphis' diverse food scene by trying new restaurants with friends. They have two teenage sons and family time often includes weekends spent at their farm in Arkansas, attending Ole Miss football games, and traveling.
---
The Chairman's Circle is made up of local leaders whose investment in the Chamber drives transformational change in Memphis. With more than 100 members representing more than 100,000 employees, members of the Chairman's Circle use their collective strengths as community and business leaders to create a clear path to positive change in Memphis and the Mid-South.
Interested in leading transformational change in our community?
Find out how your investment in the Chairman's Circle can help us #MoveMemphisForward.