Kimberly M. Sheley is a Certified Public Accountant and the Memphis Market Leader for FORVIS.
She has been with the company since 2004 and is a member of the American Institute of CPAs and TSCPA.
FORVIS is the eighth largest national CPA and advisory firm in the country, with offices in 72 markets, more than 530 partners and principals and more than 5,700 team members. The Memphis office has 105 employees and provides audit, tax, and consulting services to clients across multiple industries including financial services, nonprofit, construction, real estate, and manufacturing and distribution.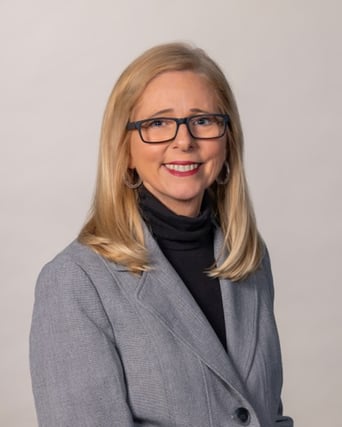 Kim says FORVIS strives daily to make Memphis a better community to live, work, and play. The company has recently supported Carnival Memphis, Cirque du CMOM, the Ronald McDonald House Fries and Wine event and the Stax Night Train Gala. The FORVIS Memphis office is also an investor with the Chairman's Circle of the Greater Memphis Chamber. "Our office joined the Chairman's Circle in hopes of working together with the Chamber to make Memphis a destination of choice for future recruits and businesses," she said.
Kim has almost three decades of accounting experience working with a variety of clients including large public and privately held corporations, partnerships, and individuals. She primarily serves the hospitality, multi-family housing, and manufacturing and distribution industries, but she also has a background with commercial real estate and retail. She consults with clients on structuring, acquisitions, and state and local taxes with an emphasis on providing tax compliance to large, complex entity structures. Her breadth of knowledge allows her to help clients with their financial and operational needs, all while handling their unique requirements and expectations.
Kim began her career with Kemmons Wilson Companies in 1994 after graduating from Ole Miss with a B.S. in taxation and a Masters of Tax. From there, she went to AutoZone and then to KPMG Memphis before joining FORVIS (then Rhea & Ivy) in 2004. Her entire career has been in tax accounting, focusing on large, family-owned businesses.
Kim grew up in Sardis, Mississippi, and still lives in north Mississippi. She has chosen to work in Memphis her entire career, she says, "because of the opportunities afforded to me by the city that would not have been available in a smaller town. I have grown to love the city and its people."
Her late father was the most influential person in Kim's life. "I am who I am today because of his continuous support and encouragement," she said. She loves vacationing at the beach and working in her flower garden, where she finds that "getting my hands dirty is very therapeutic." The best advice she's received came from her grandmother when Kim's children were very young. "She told me, 'It is O.K. to ask for help; you don't have to do it all by yourself.' While the conversation was surrounding motherhood and raising children, I find myself frequently thinking back on this advice and applying it to many aspects of my personal and professional life."
She has been married to Craig Sheley for 31 years, and they have two children, Dr. Taylor Sheley Lipscomb and David Craig Sheley. She adds, "My new favorite human is my 7-month-old grandson, John Garett Lipscomb."
Why does she devote her time to making Memphis better? "Both of my adult children now work in the city, and I am invested in helping to continue to move Memphis forward for their sake. This is an exciting time to live and work in Memphis. The potential for growth seems to be everywhere – growth in entrepreneurship, in diversity, in opportunity, in culture. Memphis still has a small-town charm where you know your neighbors, but it is also one of the best cities in the country to launch a business."
About the Chairman's Circle: The Greater Memphis Chamber Chairman's Circle is a group of more than 160 C-suite business leaders working to spur economic growth, develop the workforce, and improve the business climate throughout the region. Learn more about the group and its task forces here and follow the Chairman's Circle on LinkedIn.