Joe Lyons is the COO and CFO of Barr Brands International, a holding company that owns and operates W.M. Barr and Microban.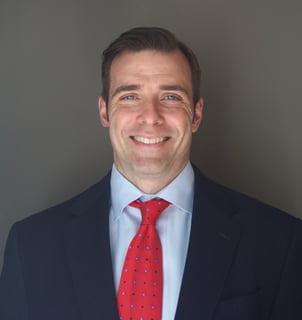 Headquartered in Memphis, W.M. Barr is a consumer products company with a portfolio which includes brands such as DampRid, Mold Armor, Goof Off, Klean-Strip, and Citristrip. In addition to their corporate headquarters in the Lenox office park they operate two manufacturing plants and a distribution center on President's Island. Joe describes Barr Brands as "the best kept secret in Memphis. Our original company, W.M. Barr, has been in Memphis since 1946. The most special thing about Barr Brands / W.M. Barr / Microban is the fact that we are employee-owned. An ESOP is a retirement plan. Every year someone works for the company, they earn additional shares of company stock. I like to tell people that we are a 'get rich slow company.' Over the 26-year history of being employee-owned, the Company has seen tremendous growth and our employee-owners have all shared in the benefits of the increased value of the Company." They have more than 300 employee-owners in Memphis and almost 500 worldwide, including Microban employee-owners in Canada, England, Germany, Poland, Ireland, Italy, China, Hong Kong, India, and Taiwan. Microban is the global leader in built-in antimicrobial, odor control, and residual disinfection technologies.
While attending Mississippi State University Joe switched his major from Professional Golf Management to accounting. He moved to Memphis after college to take a job with Coopers & Lybrand, one of the "Big 6" accounting firms. He said it was a fantastic training ground where he was exposed to a number of different businesses and industries. Before joining Barr, Joe served as the Vice President & Chief Financial Officer for True Temper Sports. He led the company through a successful sale to Lincolnshire Management in 2012 and negotiations with the United Steelworkers' Union in 2011, as well as the start-up of a new plant in Suzhou, China. In his current role Joe is responsible for all global operations (supply chain, manufacturing, distribution), finance, accounting, IT, and risk management functions, and oversees the company's strategic planning and merger and acquisition activity.
"Barr Brands joined the Chairman's Circle in 2015 because we recognized that there was an inherent conflict of interest to have the Chamber's budget funded by the city council and that the Chamber should be the voice of the business community and not controlled and influenced by local politics. We have a vested interest in the Memphis community—as we continue to grow, we need to be able to recruit and retain top talent in Memphis."
He is currently on the New Memphis Institute Board of Governors; serves on the Board of Directors of The Vollrath Company, a family and women-owned food service equipment manufacturing company in Wisconsin; the Board of Directors of Community Coffee Company in Baton Rouge Louisiana; and on the Advisory Board of fellow Chairman's Circle Investor company National Guard Products & Jordan Aluminum.
Joe and his wife Michele recently celebrated their 25th wedding anniversary. Their son Nick graduated from St. George's and is a sophomore at Wake Forest University. Their daughter Olivia is a junior at St. George's. He is an avid golfer and has been doing CrossFit for about 12 years. When he wants to unplug he turns to flyfishing because, "you cannot think about anything other than watching your fly on the river." Joe and Michele love traveling to Italy and say they'd go back every year if they could.
About the Greater Memphis Chamber Chairman's Circle: The Chairman's Circle is a group of more than 150 C-suite business leaders working to spur economic growth, develop the workforce, and improve the business climate throughout the region. Learn more about the group here and follow the Chairman's Circle on LinkedIn.