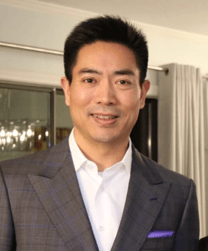 Jimmy He is the President of Standard Elevator Systems, a company he founded in Memphis in 2007. In the beginning, his company supplied only one customer and employed two people --- himself and his assistant. They designed one type of elevator traction machine. Fast forward to today, his company employs more than 100 people in five countries – China, India, Brazil, Poland, and the US. 35 of those employees work here in Memphis at his world headquarters.
Standard Elevator Systems strives to be a one-stop-shop for contractors, offering leading elevator solutions. The company is technology driven: 85% of orders go through their system without a human touch. Contractors can use the company's website to enter specifications and get designs within minutes. That's work which may take their competitors a week to produce. From historic buildings to brand new hospitals, to 100-story buildings in Manhattan, every structure is unique, meaning the elevators they design, and build are all highly customized.
He attended college in China and completed his MBA at the University of Chicago. A job offer from ThyssenKrupp brought him to Memphis in 2004. After working as a strategy manager for three years, he decided to start his own elevator company. Staying in Memphis made sense from a convenience standpoint. He had the workforce he needed with a reasonable cost of living, access to a strong logistics network, and the support of his local customers. Memphis is also where he met and married his wife 14 years ago. They have 7-year-old twins, a boy and a girl. Asked what he most likes about Memphis He says, "the people. They are genuine and very sincere."
Outside of work He enjoys golfing, skiing, and reading. Pre-pandemic, He and his family also traveled frequently. He says it's important to be exposed to different cultures to gain more open perspectives. He is also the President of Mid-South Chinese Chamber of Commerce and the Chairman of the Board, Greater Memphis United Chinese Association. Memphis has a very tightknit Chinese community of around 10,000 people. He is honored to serve the community and is always seeking opportunities to give back. He says the US is his second motherland and he appreciates all the opportunities he was offered while living here for the past 20+ years. But He says, "ultimately it doesn't matter where you are from, because the US is the land of opportunity."
---
The Chairman's Circle is made up of local leaders whose investment in the Chamber drives transformational change in Memphis. With more than 100 members representing more than 100,000 employees, members of the Chairman's Circle use their collective strengths as community and business leaders to create a clear path to positive change in Memphis and the Mid-South.
Interested in leading transformational change in our community?
Find out how your investment in the Chairman's Circle can help us #MoveMemphisForward.