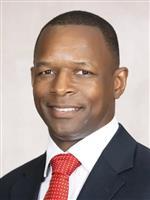 Eric Brown is the Vice President and General Manager of the Valero Memphis Refinery, a position he has held since April 2020. Moving to Memphis last year was a homecoming of sorts – although he's a Jackson, Tennessee native, he began his career at the Memphis refinery in 1997 as a process engineer, after earning his bachelor's degree in Chemical Engineering from Christian Brothers University. In 2002, Eric moved to the Gulf Coast and over the years he has held progressive leadership roles throughout Valero, the world's largest independent refiner and North America's largest renewable fuels producer. Throughout the refining organization he has served as Operations Complex Manager, Director of Technical Services and Operations Director.
The Valero Memphis Refinery is located on 250 acres along the Mississippi River's Lake McKellar. It is the only oil refinery in TN. More than 300 employees and 200 contractors work to provide a safe, stable and reliable source of petroleum products for the Tennessee-Arkansas-Mississippi market. They use light and sweet crude oil to produce gasoline, diesel, jet fuel and petrochemicals. Nearly 100 percent of gasoline and jet fuel in this area comes from the Valero Memphis Refinery. Brown says, "I come to work every day focused on how we manage our business. The safety of our workers, the environment and the surrounding community are my priorities."
Brown describes Valero as a "very giving company" with a consistent commitment to the communities where we live and work. Over the past 10 years, this Memphis refinery and the Valero Energy Foundation have donated over $10 Million to support area charities. The COVID-19 pandemic canceled the Valero Texas Open and Benefit For Children, one of their signature programs. But that didn't stop Valero from distributing over $350,000 here in Memphis to support disabled and disadvantaged children's programs. Over the past three years Valero employees have volunteered over 12,000 hours to support charitable organizations. During the pandemic they focused on helping children that live near their fence line advance and succeed by donating meals and digital devices. Brown says, "Valero purchased this site in 2005 and we value the relationships we have fostered in this community. I'm grateful for the opportunity to be back in Memphis and I'm looking forward to meeting more Memphians when the pandemic lifts."
Brown is a proud veteran of the United States Army. He served in the US Army for five years as a Power Generation Equipment Repairman. He says the Army helped him earn money for college, develop strong leadership skills and travel the world. He was stationed in Germany, Kansas and served in Operation Desert Storm. Brown credits a teacher from Southside High School in Jackson, TN, with recognizing his natural affinity for math and science and ultimately helping him find his path to his current career. He has been married to his high school sweetheart for 32 years. He and Chiquilla have two sons – a 19-year-old who is attending UCLA virtually and a 15-year-old attending Lausanne.
---
The Chairman's Circle is made up of local leaders whose investment in the Chamber drives transformational change in Memphis. With more than 100 members representing more than 100,000 employees, members of the Chairman's Circle use their collective strengths as community and business leaders to create a clear path to positive change in Memphis and the Mid-South.
Interested in leading transformational change in our community?
Find out how your investment in the Chairman's Circle can help us #MoveMemphisForward.