Meet Jana Cardona, the Greater Memphis Chamber's Ambassador of the Month for August 2023.
Jana has an extensive background in the areas of leadership development, team building, relationship dynamics, networking, and doing business by referral.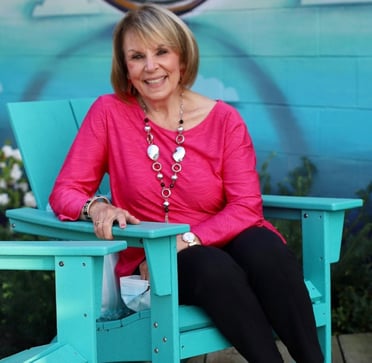 For 22 years, she was a franchise owner with BNI (Business Network International). She sold her franchises in Jan 2020 to create her new company, Designed 4 Success.
She is driven by her passion to help people quit selling themselves short so they can realize their unique worth and achieve their full potential.
She works with companies, teams, and individuals to uncover each person's unique giftedness as well as areas that frustrate or sabotage them. The goal is to create an environment where people thrive.
She is an ICF certified coach and also incorporates tools such as Clifton Strengths, 6 Types of Working Genius, Emotional Intelligence, and DISC to deepen results.
She is married and has 8 grandchildren. She loves trying new recipes, hiking, sitting by a lake and playing games with family.
About the Ambassadors Program: Made up of committed professionals, the Chamber's ambassadors are the heart and face of the Chamber's membership, helping welcome new companies to Memphis from around the world, cutting ribbons, breaking ground, and much more. Learn more about the Ambassadors Program here. To apply for the program, email Terri Bosby.