The Greater Memphis Chamber is pleased to announce Mark Muro as keynote speaker at the UpSkill901 Workforce Summit taking place at the University of Memphis University Center October 22.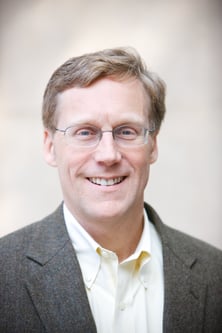 Marc Muro is a leading expert in regional technology ecosystems and economic development and has published extensively on digital trends, automation, advanced industries, and regional development issues. He is a Senior Fellow and Policy Director for the Metropolitan Policy Program at the Brookings Institution and author of Automation and Artificial Intelligence: How Machines are Affecting People and Places.
Muro's most recent work has focused on the "digitalization of everything" as it affects efforts to construct a progressive economy that works for all. During the summit, he will provide a deep-dive into what the future of workforce will look like and what community leaders can do to help adjust and drive change. Attendees, consisting largely of representatives from educational institutions, workforce-related service providers, employers, entrepreneurs, elected officials, philanthropic and community leaders, will also participate in facilitated breakout sessions designed to generate action plans to accelerate training and skill output for the regional workforce.
UpSkill 901 hosted by the Greater Memphis Chamber is a summit convening regional stakeholders from the workforce ecosystem to help establish a path forward for the Memphis workforce of the future. The summit, which will take place October 22, will include a day-long seminar and working session with leaders and stakeholders in the workforce and education arena. The second day of UpSkill901 includes a Career Fair on October 30 at the Pipkin Building.
The Greater Memphis Chamber is proud to announce Bank of America as the title sponsor for UpSkill 901 and FedEx and Nike as gold sponsors. Special thanks to the following platinum sponsors: Kruger Products, Southwest Tennessee Community College, JM Smucker and AARP Tennessee.
To learn more about the workforce summit, career fair, and how to register, visit www.upskill901.com.