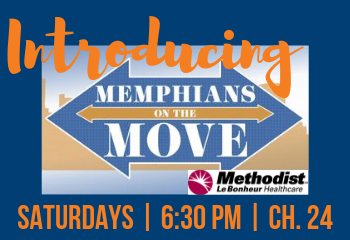 On Saturday, April 27th, Memphians on the Move by Methodist LeBonheur Healthcare, the Chamber's new weekly 30-minute broadcast program on Channel 24, will make its debut. The program will highlight the people and companies that make Memphis attractive for investment, innovation and expansion.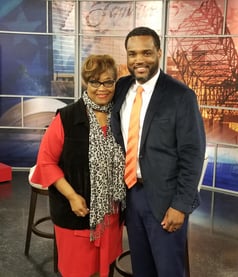 The show is part of a new slate of marketing and sponsorship opportunities rolled out for 2019 to provide our members with more exclusive options for building their brands and growing their businesses.
Tune in to the first episode this Saturday, April 27th at 6:30 pm. The first episode will feature Chamber President & CEO Beverly Robertson and Board Chair Richard Smith.
Want to see a promo? Click here for a preview.
Interested in being part of Memphians on the Move by Methodist Lebonheur Healthcare? Contact us for details.
---
Looking for more opportunities to show off your brand and build visibility? Check out available opportunities in our 2019 Sponsorship Catalog.