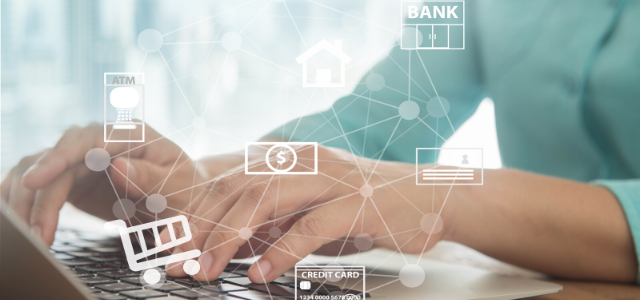 The outbreak of COVID-19 has created an unprecedented environment for individuals and business owners alike. However, there are plenty of actions you can take today to ease financial stress and help your business stay afloat. It can't be stressed enough how important it is to have a strong relationship with your bank.
In the midst of uncertainty, it's crucial to know your point of contact for what's arguably the most important resource for your business: your operating capital. Even if you only use your bank as a place to store your cash, if something problematic happens (fraud, for example), you want to be able to call an actual person and not a phone tree. Paragon Bank is more than just a place to hold your money. We are also your source for borrowing needs, processing your receipts or sending payments electronically, and utilizing excess cash more effectively.
We want to help you navigate this difficult time. Here's some information about best practices for maintaining a positive banking relationship to ensure your business remains successful.
Identify your point of contact
In light of COVID-19, It's imperative to maintain a strong relationship with your bank. It's important to stay in touch with your banker, whether that's a commercial lender, private banker or branch manager. If you don't know who your banker is, now's a good time to call your branch and introduce yourself. Be sure to send a follow-up email so you have an electronic record containing your banker's contact information.
Once you've identified the appropriate point of contact, you should ask your banker general questions about their experience, such as how long they've been with the bank and whether there's someone else you can contact in case your banker is ever unavailable. Just knowing there's someone you can contact to answer a question or address a concern can be a huge relief. In a community bank setting, many clients have their banker's personal phone number and know they can reach out anytime.
Keep your bank updated
Keeping your bank updated on your business financials can help them maintain confidence in your business. Even if your numbers aren't where you'd like them to be, being upfront about your business' position can help ease any doubt the bank might have.
The need for additional financing might arise as you move through the next several months. Before you meet with your banker, take time to prepare for the meeting. Review your expenses to determine what's extraneous, evaluate your current financial state, and forecast to predict your future financing needs.
Meet with your banker and discuss other short-term lending options, such as a line of credit, in which payments are smaller and interest accrues only on the amount you borrow. For many small businesses, PPP funding has helped keep payroll, rent, and utility payments running as normal. This helps keep larger expenses off the table for the time being.
When you take the time to update your bank, you're improving upon the trust and credibility of your relationship. If there's an issue that can be mitigated and overcome, a bank will be better able to make that decision if they have a relationship with the client and understand their business.
As we move forward, banking relationships will continue to be crucial over the next several months. Stay in contact with your banker and be transparent about your financial situation and any concerns regarding your business. If you think you might need assistance a few months from now, it's better to prepare for it with your bank today and hopefully head it off or take steps to alleviate any issues.
---
Since its founding in 2005, Paragon Bank has maintained a solid focus on the community and customer service. For nearly 15 years, Paragon has delivered innovative products and financial expertise, convenience, and a deep understanding of what both businesses and individuals need from a bank, in order to provide solutions that make a difference. In the areas of business or personal banking, lending options or wealth management, Paragon delivers cutting edge technology, an experienced team and the most service-oriented staff of any community bank.
For more information about Paragon Bank, please call (901) 273-2900 or visit bankparagon.com.