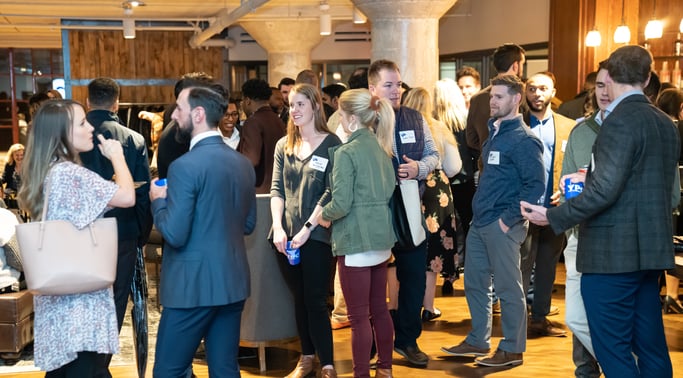 The Greater Memphis Chamber is excited to announce that SoundCheck, a Young Professionals Council of Greater Memphis Chamber, has official changed its name to the Greater Memphis Chamber's Young Professionals Council (YPC).
"With this new name and expansion of our values, we're not changing who we are, but rather building on our foundation and continuing to expand our mission to serve young professionals throughout the Greater Memphis region," said YP Council Board Chair James Ramson. "The new name reflects the evolving focus and standards of the council."
The vision of the Chamber's Young Professionals Council is to equip a new generation of Memphis business leaders with the connections and knowledge they need to rise into leadership roles throughout our community for years to come.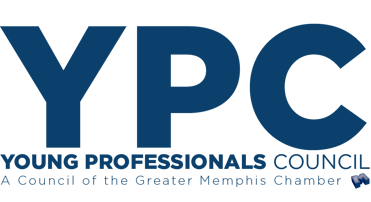 In addition to the name change, the YP Council is dropping the microphone logo and moving toward a new streamlined look.
New and revamped programming will also be part of the council's rebranding.
"This year we are introducing more interactive and educational experiences with top local business leaders," said Ramson. "We are rolling out a new series of YP Power Hour networking events to connect with mid-career leaders to learn more about career navigation, leadership development and personal/professional development."
The YP Council's Corner Office Series will get a content and format refresh this year. The series, which brings a small group of 20-30 young professionals into the office of a local CEO, will shift gears to a workshop format where young professionals will have the opportunity to a new skill or get insights about a specific area of leadership directly from a company leader.
Duncan Williams, CEO of Duncan Williams & Associates will kick off the new Corner Office series with a Personal Finance Workshop.
Williams hosted the first Corner Office when the Chamber introduced its young professionals' group in 2014.
In addition, the Chamber's YP Council is also collaborating closely with partners at New Memphis to align program and introduce learning and leadership opportunities to a larger set of young professionals across the city.
YP Council Names New Leadership Slate
In addition to a new name, the Greater Memphis Chamber YP Council also has a new slate of leaders.
2020 Young Professionals Executive Board
Board Chair | James Ramson, Product Developer, First Horizon
Vice Chair, Community Engagement | Jeremy Andrews, Director of Development, BRIDGES
Marketing Chair | Caitlin Berry, Senior Communications Specialist, FedEx Services
Membership Chair | Ryan Mathis, Inside Sales Engineer, Gorham/Schaffler
Events & Programming Chair | Marley Bates, Event Manager, Behind the Scenes
The YPC host monthly events providing our city's future leaders with opportunities to connect with each other and with established business leaders in the area to gain insight and connections that will further their careers, broaden their networks, and prepare them to serve as the next generation of leaders for our community.
View photos from the Winter Mixer held at Old Dominick Distillery.
To learn more about YPC and to get involved with the Council visit YPC's website or contact Jessica B. Mason.