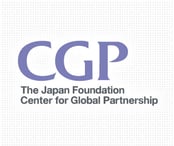 Established within the Japan Foundation in April 1991, the Center of Global Partnerships (CGP) was created to promote collaboration between the people of Japan, the United States, and beyond to address issues of global concern.
To carry out its mission of "Contributing to the world through bilateral U.S.-Japan cooperation" and "Closer U.S. Japan relations," CGP offers several programs, workshops, seminars, and other activities to better connect and strengthen U.S.-Japan relationships. One program the CGP offers is the Grassroots Exchange Network-Japan (GEN-J). The GEN-J program aims to deepen understanding about Japan and Japanese-language on the grassroots level in Southern and Midwestern states which have limited opportunities for cultural exchange with Japan.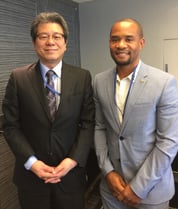 Chamber Senior VP of Workforce Development Ernest Strickland was one of the nine executives from the South and Mid-West to be selected to participate in the GEN-J program. The U.S. executives spent a week in Japan convening to address global economic and workforce issues with Japanese leaders.
Objectives of GEN-J focus on increasing awareness of Japan's long-standing commitment to U.S., discussion on U.S. community college structure and increasing Japan study programs, workforce and cultural exchange, and introduction to Japanese companies and government officials.
Ernest is pictured to the left with his host Mr. Junichi Chano, Executive Director of the Japan Foundation.
---
Want more information about the local workforce and how the Chamber is working to improve connections between education, training and job opportunities?