In 2017, a study by American Express found that between 2007 and 2016, the number of women-owned businesses in Memphis grew by more than 122 percent, making Memphis the top market in the U.S. for growth of women-owned businesses. Additionally, more than half of the population in City of Memphis is female.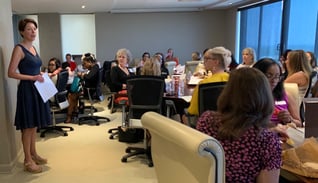 Over the last several years, women have expressed interest in formalizing a group that specifically meets the needs of women in business. Under the leadership of the Small Business Council and Dotty Summerfield, the Greater Memphis Chamber has been working in partnership with Caissa Public Strategy and a steering committee to assess interest in the development of a women in business curriculum area at the Greater Memphis Chamber.
During the latter part of 2018, we conducted focus groups with more than 250 women in Memphis and Shelby County. Based on those discussions, we developed a survey and over 300 women responded. On June 20, 2019, results of the survey were published and the Women's Business Council officially launched.
Greater Memphis Chamber Members in good standing of the Greater Memphis Chamber are eligible to participate.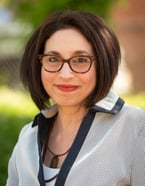 On February 18th, the Women's Business Council will host a focus group session on the topic: Tapping Into Yourself to Achieve What You Want. Join us as Traci Sampson, Managing Principal Consilience Group, LLC, encourages us to tap into ourselves and guides us in discussion on how to achieve what we want. This event is sponsored by Independent Bank and Blue Cross Blue Shield of Tennessee. To learn more about Traci Sampson and register for the event, click here.
The Women's Business Council meets quarterly and hosts focus group sessions throughout the year. To learn more about how to get involved with the Council contact Amy Daniels.