The Greater Memphis Chamber's UpSkill901 Initiative in partnership with several local companies invite you to the following upcoming career fairs: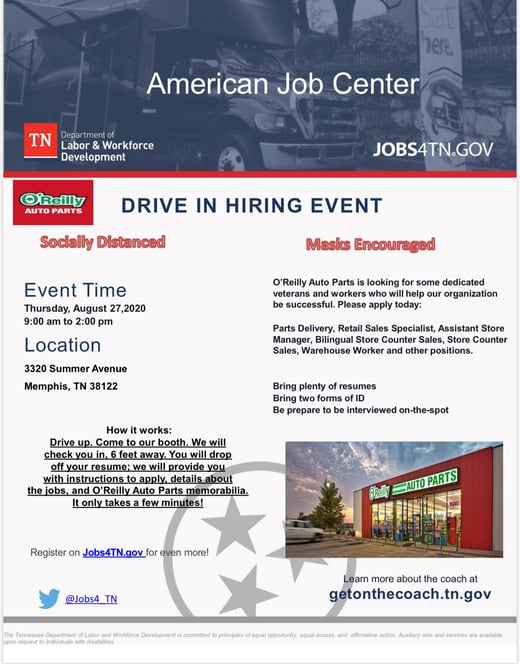 PAST EVENTS
______________________________________________________________________________________

______________________________________________________________________________________
SRVS DRIVE-THRU JOB FAIR
Thursday, October 22, 2020 from 10am - 1:00pm
3971 Knight Arnold Road Memphis, TN 38118
(SRVS Parking Lot)
Safety Protocols Enforced!
Applicants must remain in vehicles at all times
Open Positions: Salary $9.21 - $10.50
Direct Support Professionals

Independence Coach

Personal Support Staff
Please bring copies of the following items: High School Diploma/G.E.D., valid Driver's License, and Social Security card.
NOTE: All applicants must be able to pass a criminal background check, drug test, and have a valid Tennessee, Arkansas, or Mississippi driver's license with an endorsement to transport people supported
_____________________________________________________________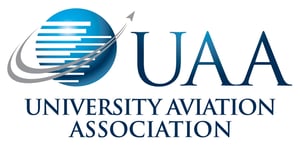 FREE Virtual Conference -Schedule & Registration
Upset Recovery: Collegiate Aviation in Uncertain Times
October 8 - 9, 2020
Knowledge Share 10am -11:30am CST
Virtual Airline Career Fair September 9, 2020 10:00am Central
These UAA virtual events are great opportunities for collegiate aviation and flight school students to network with multiple airline recruiters in a single session. Hundreds of students from all over the world attend the events to network with industry professionals. Professionals from the presented aviation companies contribute their time to reach out via EZTalks to answer students' questions about their profession and the aviation industry. Students who are considering the aviation industry will have great insight into the lives of professionals and will be educated on what to expect when getting started in aviation.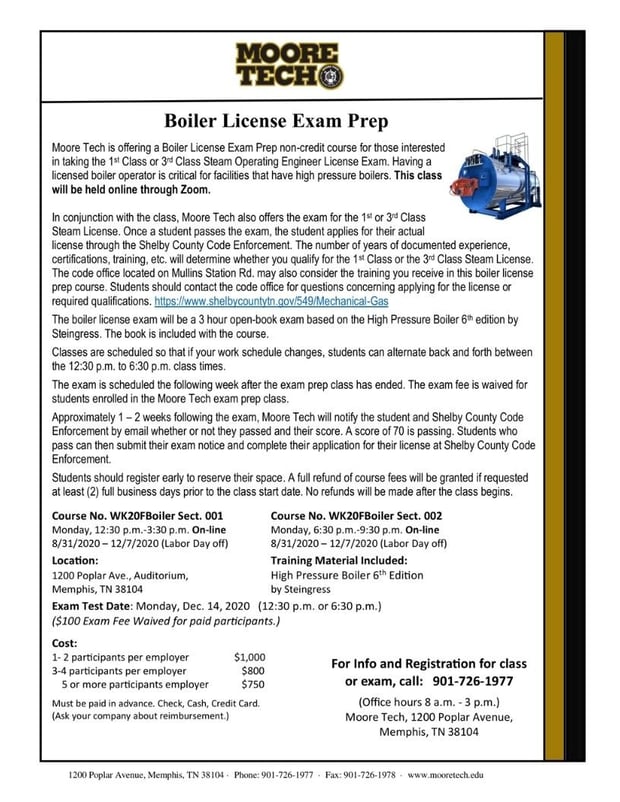 Upcoming Event: Leidos Virtual Chat for Military Veterans and Spouses
We will be hosting our next virtual chat for military veterans and spouses on Thursday, 20 August from 1-3pm Eastern Time.
Leidos is hosting ongoing monthly virtual chats for transitioning military, veterans, and military spouses. Chats will be held the third Thursday of every month from 1-3pm Eastern Time with the next chat scheduled for 20 August.

Here you can talk with talent acquisition representatives from our Defense, Intelligence, Health, and Civil Groups as well as members of our Corporate and Leidos Innovations Center teams about opportunities within their organizations.

To register, please visit https://app.brazenconnect.com/events/X68Y3?utm_medium=Email&utm_source=Email+Distro


Join us August 12th at 10am Central for our monthly Airline Career Fair.
Register for this FREE Webinar at https://WWW.uaa.aero/2020_webinar.php or https://www.eztalks.com/r/1000089565
Speakers Include:
10am - Alaska Air - Scott Day - Managing Director, Chief Pilot
10:30am - Horizon - Olivier Goudreau - SEA Base Chief Pilot
11:00am - FedEx Feeder Aircraft Operations - Nate Eisenman - Manager Feeder Aircraft Op' Safety and Steve Lasday - Sr. Feeder
11:30am - Piedmont Airlines - Brian DiLorenzo
12 Noon - US Airforce - Lt. Col. Vanessa "Siren" Mahan
SPED, ESL, PE, ART, MUSIC, DANCE, & FOREIGN LANGUAGES VIRTUAL HIRING FAIR
Are you a qualified, passionate + innovative educator? Do you have a bachelor's degree, have passed the Praxis exam, and are ready to impact children within the largest school District in Tennessee? If so, Shelby County Schools is interested in YOU!
Join Shelby County Schools for our SPED, ESL, PE, Art, Music, Dance, & Foreign Languages Summer Hiring Fair
Social distancing? No worries! This event will be completely virtual with opportunities to interview with principals and be hired ON THE SPOT!
To be considered, please upload the following requested documents: Unofficial transcripts, Praxis score report and/or teaching license.
Date: Friday, August 7, 2020
Further event details and online interview link will be emailed to each eligible candidate before the event. Thank you for your interest in SCS! We look forward to connecting with you!