This August, the Greater Memphis Chamber is featuring a local Black business owner each week as it celebrates Black Business Month.
Renee Malone
President/Founding Partner | KQ Communications
What's the nature of your business?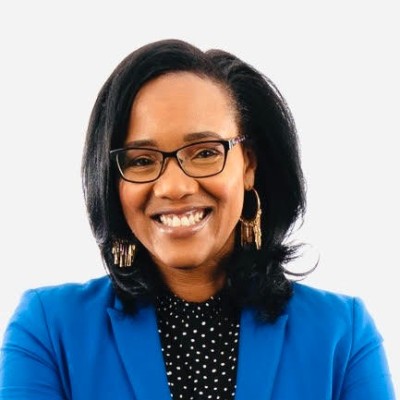 KQ Communications is a Black-owned, woman-led public relations and digital marketing firm that does good work for good people who want to make a positive impact in our community. We use research as a foundation to assist clients in bringing increased exposure and power to the purpose of their work.
Why Memphis? Why your neighborhood?
Why Memphis? Why NOT Memphis? Memphis is at the perfect intersection of people and progress. It is an outstanding place for businesses to grow and thrive. The community is very supportive of local small businesses. We've found that many organizations often seek and use services right here at home. Also, there are numerous innovative growth options for local companies, with the Greater Memphis Chamber of Commerce leading the way.
What is the most important lesson you've learned from owning a business?
We have learned several valuable lessons during our 15 years in business. An essential nugget is listening actively and clearly understanding the client's needs and pain points. From there, we've realized the importance of setting realistic goals and reaching them. All of us are doing our best to grow and thrive. Therefore, when trusted with a client's hard-earned resources, we've learned to assess attainable goals accurately, then reach and even surpass them.
What do you wish you knew when you started your business?
A colleague recommended getting access to additional funding before you need it when starting a business. Did we listen? Unfortunately, no. We learned the hard way that business growth can plateau, costly mistakes are inevitable, and investment dollars are sometimes needed. Maintaining a line of credit is important to prepare for the unexpected.
What's the best advice you ever received?
The best advice I've ever received is that if the light shines on you, make sure others can feel its warmth. At KQ, we've worked to speak and serve as a TEAM of professionals, working together toward the same goal of supporting people. Our compliments and recognitions are a reflection of each other and our clients.
Want to learn more about KQ Communications? Visit its website.