This August, the Greater Memphis Chamber is featuring a local Black business owner each week as it celebrates Black Business Month. Read other features here.
Jason Gillum
President & CEO | Millennium Search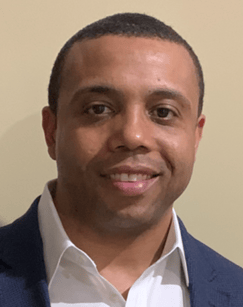 What's the nature of your business?
Millennium Search is a Boutique Staffing and Recruiting Firm. We specialize in the staffing of qualified candidates from the C-Suite to hourly labor positions on a contract, contract to hire, and permanent basis.
Why Memphis? Why your neighborhood?
I remember this day vividly. I made a commitment from the day I formed this company that Memphis would be our headquarters. I wanted to leverage my relationships and create jobs for people in the Memphis Market first and foremost.
What is the most important lesson you've learned from owning a business?
It is all about your employees and infrastructure. If you take care of your employees, they will take care of your clients. If you have the right infrastructure, you will have a sustainable and prosperous business.
What do you wish you knew when you started your business?
That it was OK if I didn't know or have all the answers. In turn, I would have reached out to smarter people sooner rather than later.
What's the best advice you ever received?
That building a successful business is not about any one thing, it is about doing a lot of little things correctly.