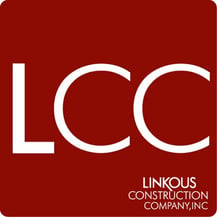 Chairman Circle Investors not only work to make sure that Memphis has a thriving economy, they also benefit from building strong business networks with one another.
Linkous Construction is currently working with many fellow Chairman Circle members on projects around the city.
"It is very rewarding to work with like-minded leaders who are committed to continuing to move Memphis forward," said Rusty Linkous, President Linkous Construction.
The Varsity Spirit HQ is a great example of multiple Chairman's Circle companies working together.
"We actually have several Chairman Circle investors working on this project team including Linkous Construction, Varsity Spirit, Tower Ventures and Colliers International," Rusty said. "This commitment by Varsity Spirit to be the major tenant and the commitment by Billy Orgel to redevelop this former snuff factory is a great example of investing in Memphis."
Other Chairman Circle investor companies working with Linkous on additional projects include:
Boyle
Cushman & Wakefield/Commercial Advisors
Duncan Williams
Financial Federal
First Horizon
IMC
Medtronic
Pickering
Power & Tel
Sedgwick
Smith & Nephew
St Jude Children's Research Hospital
University of Memphis
YMCA.
Linkous Construction is just one example of a Chairman's Circle company that leverages their membership to work with other businesses on projects.
---
The Chamber is focused on telling the story of investor companies who are spending with local companies. Does your company work with other Chairman's Circle investors, Chamber member businesses or other local companies? Share your story with us.

Looking for local vendors? Click here to visit our Chamber Business Directory.