On Wednesday, June 2, Chamber investor Atlantic Track was awarded $46K to upskill 20 existing employees with Incumbent Worker Training under the Business Grants offered by Workforce Mid-South, a partner of the American Job Centers(AJC) in conjunction with the State of Tennessee Department of Labor and Workforce Development. Atlantic Track was reconnected with the American Job Centers by the Greater Memphis Chamber in March of 2020, as a result, the company has utilized a multitude of AJC Services to include recruitment and prescreening of candidates, On-the-Job Training reimbursement, and serving as a youth work site. Atlantic Track and Workforce Mid-South/AJC are now exploring options to grow the new federally registered apprenticeship program designed to connect high school students to career pathways within the company.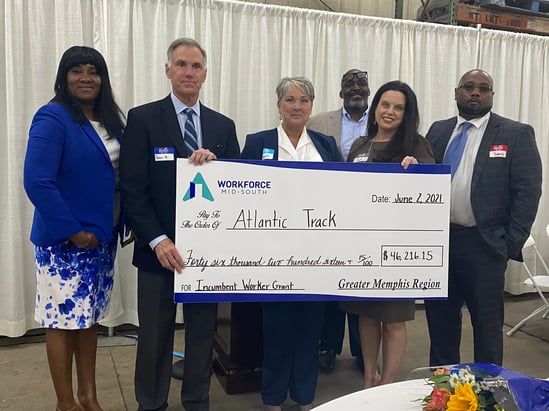 Atlantic Track was also awarded Certificate of Registration of Apprenticeship Program for the occupation of MACHINE OPERATOR I, which includes Welding and Fabrication through The United States Department of Labor office of Apprenticeship, and the Tennessee Department of Labor & Workforce Development Apprenticeship. This will allow Atlantic Track an opportunity to train more skill workers in the railroad manufacturing industry to add to their talent pipeline.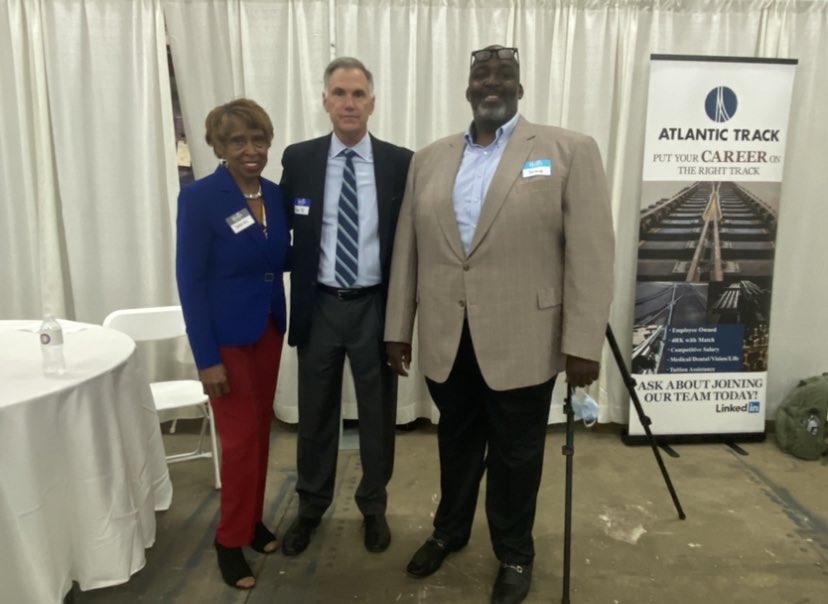 For information on how your company can become certified for an Apprenticeship Program, contact Delories J. Williams, Managing Director, Workforce Development, at dwilliams@memphischamber.com or 901.543.3564.