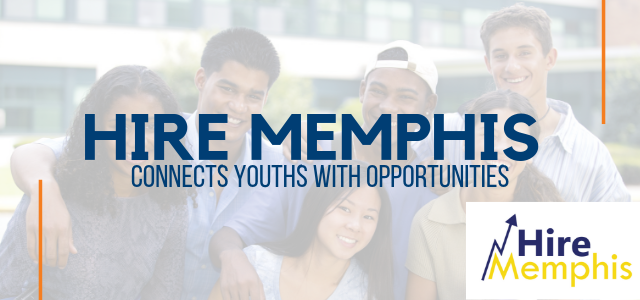 A Message from Beverly Robertson:
Dear Members of the Greater Memphis Chamber:
Memphis will be viewed as 'Ground Zero' when it comes to transforming our workforce. Giving our citizens the tools that they need to be successful has been a passion of mine since I was a child, from literally first becoming a teacher to my current position today with the Greater Memphis Chamber. I want to help people get jobs. Good, high paying jobs.
In our community, one of our most important assets is our youth. Exposing them to our local businesses not only makes them aware of the opportunities that could be before them, it also provides them – early on – with a chance to develop those soft job skills that are so critical in getting those good, high paying jobs.
On behalf of Mayor Jim Strickland, I would like to invite you to consider employing one of our youths this summer through Hire Memphis. If you are looking for candidates, ages 16-24, to fulfill an internship, part-time, or full-time position, please post your opportunities (at no cost) to the job board at www.hirememphis.com.
Finally, I would like to challenge our members to collectively employ 500 through this program this summer. Our kids need us, so does our city. Please let us know if you need any assistance with posting your positions and we look forward to even more discussion about our workforce.
Sincerely,
Beverly Robertson
President & CEO
Greater Memphis Chamber