Fueling our mission of economic development for all in the Greater Memphis community, the Chamber recognizes the importance of supporting a vibrant local arts community. The artists of Memphis connect businesses, families and visitors to the heart and soul of our city and perpetuates our rich cultural history. Access to local artists and their art works adds to our community's livability and quality of life.

The Chamber is excited to partner with 3RDSPACE which is a leading-edge, nonprofit organization dedicated to the ideas and risk-taking that fuel a creative and innovative arts community. Rotating art from this group will be displayed in the main entrance of our office and down the halls in effort to embrace the local emerging artists in our community and expose their art to larger audiences in the business community.
Founded in 2015, 3RDSPACE believes in designing sustainable programs and financial models in support of emerging artists, and creating initiatives that support art, culture and creativity in the community through programming, partnerships, and events.
We are honored to have 3RDSPACE curate The Gallery at The Greater Memphis Chamber.
The Gallery highlights local photographers and makers that capture the essence of the people, place, and prosperity of Memphis's vibrant economy. The works found in this gallery are aligned with visually showcasing the goal and mission of The Greater Memphis Chamber to "focus its efforts on providing economic growth for all—from breaking barriers to business growth today to creating long- term strategies for Memphis' future."
Learn more about 3RDSPACE at www.3RDSPACE.org.
---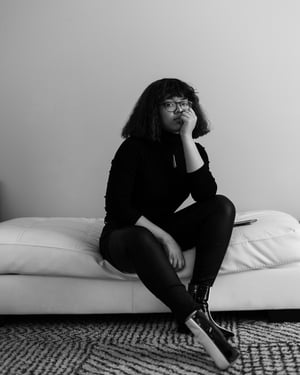 Meet Memphis Artist: Catherine Elizabeth Patton
Catherine Elizabeth Patton is a fine art and portrait photographer from Memphis, TN. In her work, Catherine looks for elements that present her subjects in a light of honesty in hopes to establish an empathetic and symbiotic relationship between herself, her subject, and her viewer. Ultimately, she hopes that her work evolves to further inspire personal and creative liberation through vulnerability and truth.
Catherine's work is the first of the series displayed in the The Gallery at The Greater Memphis Chamber. Follow the artist on Instagram at @catherineelizabethpatton
A few of Catherine's exhibits are pictured below.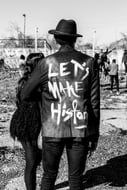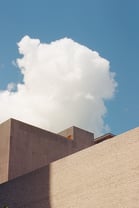 ---
Memphis is the best place to start and continue any career in any industry. Want to learn more about how the Chamber works to improve economic development for all in the Greater Memphis community? Click here.