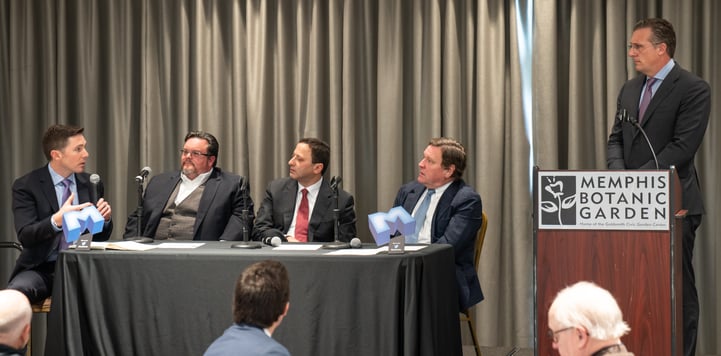 Federal Reserve Bank of St. Louis regional economist Charles S. Gascon made it clear to a crowd of nearly 300 business leaders that while the Memphis economy is growing, we still have a lot of work to do to accelerate our region's economic future. The Greater Memphis Chamber's 2020 State of the Economy, sponsored by Duncan Williams, Inc., Federal Reserve Bank of St. Louis, MLGW, and Waddell & Associates, gave the business community an outlook on the rate of Memphis' growth compared to the U.S. and competitive regions, as well as advice on what we can do to pick up the pace.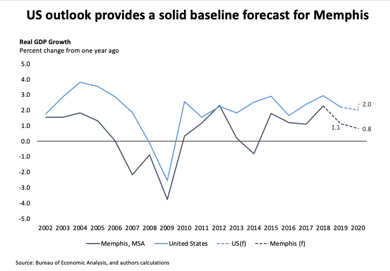 Growth in the Greater Memphis region has ticked up slightly, but lags behind
the US average. Gascon attributed some of this slow growth to the region's industry mix, which is heavily oriented toward logistics, transportation and agriculture – industries which have historically low growth rates. The region's largest sectors continue to grow despite remaining below the national sector growth rates. Memphis' growth is also dependent on the performance of those industries in which of our top sectors, Memphis underperforms compared to the national average. Despite having a large concentration of slow-growth sectors, Memphis has a solid forecast of positive growth in the coming year compared to U.S. GDP growth projections.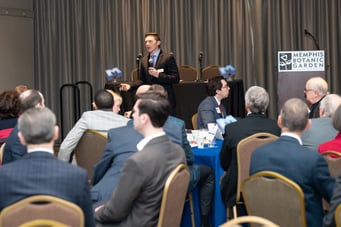 Memphis has a higher birthrate than the national average, signifying a hopeful future economic boom. However, based on Memphis' workforce trend, not many people are moving to Memphis. In fact, our adult employment rate is much lower than competitive cities. There is a chance for that to turn around as trends also show that large cities like New York and Miami are also losing population as workers move to smaller and more affordable metro areas.
Gascon concluded that Memphis has a great opportunity to produce stronger economic growth in the long-term by investing in human and physical capital and growing in sectors are outperforming the national average.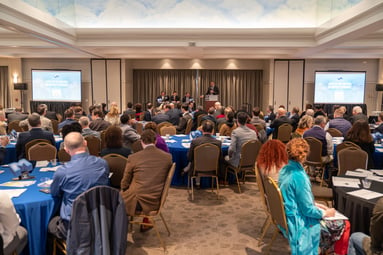 Moderated by David Waddell Waddell & Associates, Gascon sat with panelists Bob Wilson of H. Saga / PortAlliance, Ali Agha of Think Cycle Consulting, and Bill Dunavant of Dunavant Enterprises to further discuss the opportunities and challenges Memphis will face this year.
This post is part of a Chamber series explaining the pieces, players, and processes behind growth in this city. It's an exciting time to be in Memphis - click here to read more and join the conversation.
See photos from the event on the Chamber Facebook page.
---
State of the Economy is an annual signature event of the Greater Memphis Chamber. To learn more about opportunities to sponsor this event in 2021, contact DeQuanda Smith.