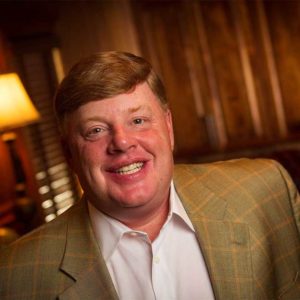 Bill Courtney is president and CEO of Classic American Hardwoods, Inc., a lumber company that's grown to an excess of $45 million in annual sales and was named Exporter of the Year earlier this year by the Export-Import Bank of the United States. Having founded the company in 2001, Courtney still oversees day-to-day operations at the 45-acre manufacturing facility and domestic sales office near the Memphis riverfront and at international sales offices in China and Vietnam. The native Memphian joined the Chairman's Circle believing the group was working positively to effect business growth, and thus, the tax base.
"I got involved specifically in hopes of being part of a group that recruits businesses to Memphis … and tries to open up our country's mind to Memphis," said Courtney, who included the city's large labor force, pro-growth mindset and ability to transport freight "relatively inexpensively" by railroad, port and air among its attributes. "You put all these things together and Memphis has a story to tell and a city to sell."
Courtney and his volunteer efforts as a coach to turn around the record of the underperforming Manassas High School football team are the subject of Undefeated, which won an Academy Award for Best Feature Length Documentary in 2012. The team's 10-year record, a dismal 4-95, improved to 18-2 during the 2008 and 2009 seasons, and helped bring hope to underprivileged, inner-city youth. A nationally sought-after speaker, Courtney released his first book, Against the Grain; A Coach's Wisdom on Character, Faith, Family and Love, a manifesto on leadership, service and character, in 2014.The Chairman's Circle is made up of local leaders whose investment in the Chamber drives transformational change in Memphis. With more than 100 members representing more than 100,000 employees, members of the Chairman's Circle use their collective strengths as community and business leaders to create a clear path to positive change in Memphis and the Mid-South.