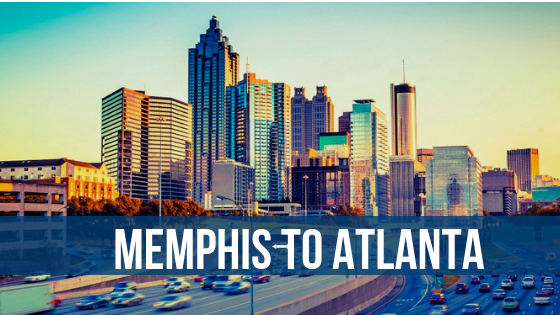 Last week, the Greater Memphis Chamber took Atlanta by storm for a three-day Memphis-centric recruiting effort to showcase opportunities and sell students, site selectors and business leaders on all Memphis has to offer.
As part of this trip, Chamber staff and representatives from member companies visited the campuses of several Atlanta-area colleges to showcase career opportunities and to talk about the benefits of starting a career in Memphis, including visits to career centers, meetings with student groups, and hosting a career fair and networking mixer for students, job seekers, and ex-Memphians in Atlanta to connect with local business leaders and the Chamber team to get more information about opportunities in Memphis. The Chamber and our partner companies also participated in the Atlanta University Center Consortium Fall 2018 Career Fair, attended by more than 1,500 students and recent graduates from Atlanta-area universities.
---
Click images to see more photos from our strategic talent recruitment trip to Atlanta.
---
Campuses targeted during this visit included Georgia Tech, Morehouse College & Morehouse College of Medicine, Spelman College, and Clark Atlanta. The team was able to promote a myriad of career opportunities available in Memphis for future graduates, especially in the IT industry - a workforce need not just for Memphis, but nationwide. In addition, we were able to utilize the strength of existing alumni networks from Atlanta colleges in Memphis, including Morehouse College, whose local alumni include several Chamber Board members and Shelby County Mayor Lee Harris. Read more here about the outstanding Morehouse men who now call Memphis home.
While part of the team connected with Atlanta students, our Economic Development staff met with companies and site selectors to discuss opportunities for investment in Memphis.
We had a great week sharing the many reasons Memphis is a great place to live, work, and start a career with so many outstanding students and job seekers. We look forward to welcoming many more Atlanta graduates to the Bluff City soon.
Missed the trip, but want to learn more about your future in Memphis? Contact SVP of Workforce Development Ernest Strickland to learn more.
Thank you to the following companies for their participation in this great talent attraction initiative: