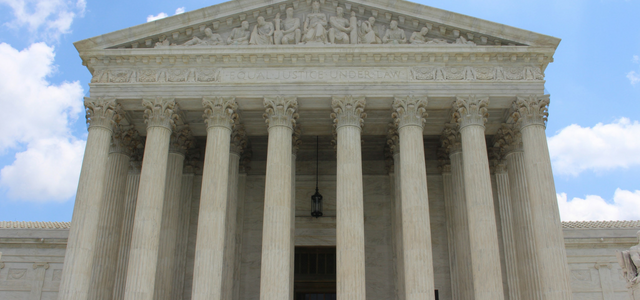 On May 21, the Supreme Court decided 5 to 4 that there is no violation of the National Labor Relations Act when an employer requires an employee to sign a waiver of class actions in workplace arbitration agreements. The Court held that these individual agreements are enforceable under the Federal Arbitration Act. In Epic Systems Corporation v. Lewis and in two other consolidated cases, the Court knocked out the NLRB's effort to prohibit mandatory class waivers.
So, employers, what's the takeaway here?
The Supreme Court held that employees' filing a collective or class action is not protected concerted activity under the Labor Act; thus, the Act doesn't prevent employers from requiring employees to individually arbitrate FLSA claims, for example, rather than filing collective or class actions.
The Court affirmed the statement in the Federal Arbitration Act that "Congress has instructed federal courts to enforce arbitration agreements according to their terms—including terms providing for individualized proceedings."
So, employers now can feel free to require their employees to utilize class-action waivers in their individual mandatory-arbitration agreements. While such agreements must be designed carefully, to avoid a court's overturning the agreement for over-reaching, employers at last can protect their businesses with such agreements.
HR professionals, what should you do now?
Some of you already have in place at your companies signed mandatory arbitration agreements with your employees. First, you may want to compare your agreement to those in the three Supreme Court cases. Regardless of the new Epic decision, however, your agreements still must comply with State law on issues such as consideration, unconscionability, over-reaching, etc.
If you do not have such agreements in place, you should consider implementing them as a condition of employment for incoming employees (again ensuring your agreement meets the requirements in the previous paragraph).
But what about current employees who haven't signed such agreements (or who have signed arbitration agreements that don't include class-action waivers)? There is some Tennessee caselaw indicating that the continuation of employment can serve as consideration for restrictive-covenant agreements; however, I encourage you to consider ways in which you can ask current employees to sign voluntarily, by offering valid consideration for signing—in the past, we've used as consideration for a mid-term contract, cash ($500, for example), opportunity to sign onto a new and improved pay plan, etc. Tennessee and Mississippi courts are going to look more favorably at employer agreements with employees that were signed voluntarily, without any evidence of duress from the employer.
But are there risks to employers in having such agreements?
Unfortunately, while you should consider utilizing class-action waivers at your company, those waivers probably will not be a panacea for numerous workplace litigation threats. First, consider the costs of arbitrating. When you're in federal court, much of the cost of the litigation process (judges, clerks, etc) is borne by the taxpayers; not so in arbitrations, where typically most costs are borne by the employers.
Then there's the scary thought that, where there once was a single FLSA collective action, now the employees and former employees who would have been included in that single class, might file individual arbitrations. An employer might be faced with 50, 100, or more individual arbitrations. Locally, in fact, a prominent plaintiffs-side employment attorney has often told me in the past that there are situations where he favors filing multiple individual actions against an employer rather than filing a single class action.
We probably also will see litigation-funding groups and unions begin bankrolling individual arbitrations over wages—these funding groups have become serious players around the country in workplace wage suits and discrimination suits.
Of course, on the plus side, it's also true that arbitrations almost always proceed far quicker to the finish line than class/collective actions do. In addition, I suspect that having to file individual arbitration claims rather than a single collective action might well discourage some plaintiffs-side attorneys from taking on these cases.
While some agreements also require arbitration of sexual-harassment (and other harassment and discrimination claims), this is riskier now, in view of the #MeToo movement. In fact, because of public pressure, many national employers are releasing their employees from mandatory arbitration agreements in sexual-harassment situations.
Fisher Phillips can provide your company with a mandatory arbitration agreement containing a class-action waiver; however, no agreement should be implemented without tailoring the agreement to your company, and review by your labor & employment counsel is essential. Should you want assistance in designing such an arbitration agreement, feel free to contact your Fisher Phillips attorneys. jweintraub@fisherphillips.com or (901) 526-0431.
---
Jeff Weintraub, who is a member of the Greater Memphis Chamber Chairman's Circle, is the former Chair of the Chamber's Small Business Council and a long-experienced management-side labor & employment attorney with national employment-law firm Fisher Phillips.