Here at the Greater Memphis Chamber we love to celebrate business growth and development! There's nothing like standing beside you as you open the doors to your new business or reveal your new expansion. That's why we offer our members our expertise and assistance with hosting grand opening and expansion ceremonies. Thank you to our Ribbon Cuttings sponsor - Paragon Bank - for helping us support local businesses like you.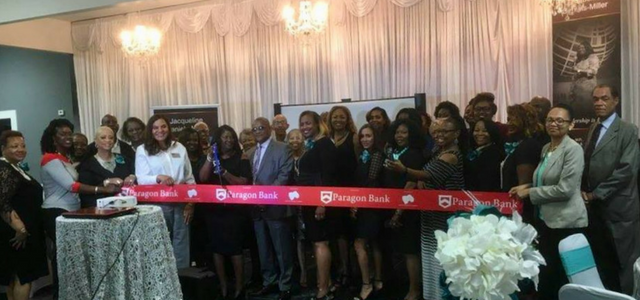 Today, we are happy to be celebrating Jacqueline Miller, independent John Maxwell Coach on the opening of her new business in Cordova!
Why Memphis?
I'm a native of Memphis, born and raised in South Memphis. I attended Memphis City Public Schools and there is no other city I desire to live.
Who in the business world influences you?
John Maxwell is a person of influence, and adds value to my life daily. John motivates me be to best the person that I can be, personally and professionally through mentorship. "Leadership is influence, nothing more or nothing less." - John Maxwell
What makes your business stand out?
Doing more than expected. I'm my best self when adding value to others. To whom much is given, much is required. "If we all did the things we are really capable of doing, we would literally astound ourselves." - Thomas Edison
What does your business do or provide?
As an independent John Maxwell team member, my business compels corporate leaders and consumers to inspire, challenge, and equip organizations to live out leadership and reach their potential. The resources are customized curriculum for business of all sizes, and impacts industries locally, nationally and globally.
What was your motivation for opening your own business?
My career of 25 years with Memphis and Shelby County Juvenile Court were all related to provided free public service, regarding children and families. I had to perform specific policies and procedures as to my job duties. Once a person leaves my office and their case goes before the Magistrate and a ruling is rendered, I no longer had contact. Starting my own business allows me to create ongoing relationships and add value to others and impact lives through leadership.
We are leading, weather we realize it or not, every second of every minute of every day. People aren't interested in what you know, they don't care, until they know how much you care. My business is designed to care about people and adding value to them.