Greater Memphis Chamber investor Outfront Media has committed to expanding opportunities to black businesses through the launch of their new campaign, Black Businesses Matter.
The Black Businesses Matter campaign is giving back to black-owned businesses by providing 30 days of free digital ad space on select billboards throughout the Memphis area. This campaign can provide quite a number of impressions for these businesses while they reopen, pivot their services, and/or continue to run during these trying times.
Update: Due to a great number of responses, Outfront Media is completely filled for the next few months and has had to halt inquiries. To learn more about future opportunities, contact Dan Moran at 901.254.8470 or daniel.moran@outfrontmedia.com
Here are sample displays: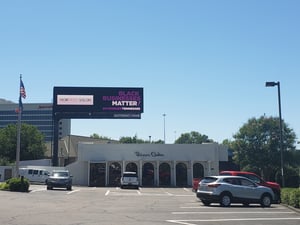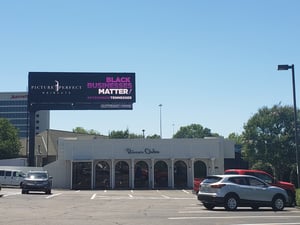 Click here to learn more details.